Jerry Jones says Tony Romo will be ready to go 'near the end of the year'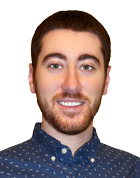 Jerry Jones and the Dallas Cowboys as a whole have been somewhat mum on the looming quarterback decision (controversy?) facing them in the coming weeks. Dak Prescott has led them to a 6-1 record, but Tony Romo is waiting in the wings for his chance to take back the starting gig.
He was originally thought to return against the Eagles in Week 8. Then Week 9 against the Browns looked promising. Now, who knows?
On Tuesday, Jerry Jones offered a gloomy update on Romo's health.
"I know that Tony is making a lot of progress," Jones said on 105.3 The Fan's Shan and RJ show. "I do think that, unquestionably, he's going to be ready to go at some point near the end of the year. We'll be able to evaluate things at that time."
So Romo went from returning midway through the season to possibly making his long-awaited comeback at the end of it. With the way Prescott has been playing, the longer he's forced to wait, the worse it is for his chances of taking back the starting job.
Jones wouldn't even commit to Romo as their starter when he does return, which should be concerning for the veteran quarterback.
"He's a veteran," Jones said. "He wants this team to have all the success it possibly can have. Dak feels the same way. Coaching staff, they don't need to know. We'll just play it out.
"Tony has no issue with doing what's best for the team. Absolutely no issue with doing what's best for the team."
This is quite the turn from Jones' stance a few weeks ago. He unequivocally said Romo would be their quarterback when healthy, but now he's saying they'll "play it out" and do what's best for the team. After winning six of their first seven games, Prescott might be exactly that, whether Romo likes it or not.