Jason Witten weighs in on the Tony Romo-Dak Prescott dilemma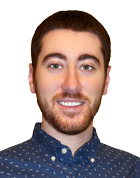 You may have heard that there's a looming decision for the Dallas Cowboys to make at the most important position in sports. Rookie Dak Prescott, replacing the injured Tony Romo, has played lights out and helped lead Dallas to a 6-1 record.
Romo isn't healthy enough to return to the starting lineup just yet, but there are many saying he shouldn't get his job back – even when he's recovered from his back injury. It's become a big debate in Dallas, and while players are enamored of Prescott's play, Romo is a proven Pro Bowl quarterback.
Tight end Jason Witten weighed in on the discussion during an interview on FOX NFL Sunday.
"If there's one guy I wouldn't bet against, it's Tony Romo. It was good to have him on the field practicing this week, and I think that shows that's the next step for him."
Witten was asked the question everyone's been pondering: Who should start when Romo is healthy?
"That's for a lot of people higher up than me to make those decisions, and I don't know that anyone knows how this is going to play out," he said. "I think it's a good problem to have. To see Dak play as well as he is and know that when Tony's healthy, there are only a few people that are walking on this planet that can play at that level.
"However this plays out, our locker room is so strong and there's a respect factor understand that there are tough decisions made day in and day out every week. This is a bottom-line decision."
To see the full interview, watch the video above.