Why Sunday's win proved the Cowboys need Tony Romo now more than ever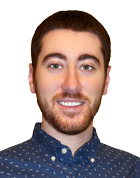 Dak Prescott has started just seven games in the NFL. Remarkably, he's won six of them with the biggest of his career coming on Sunday night against the Philadelphia Eagles – the Dallas Cowboys' bitter rival.
It kept the Cowboys alone in first place in the NFC East, steering them two games clear of everyone else in the division. He did so in dramatic comeback fashion, overcoming a 10-point deficit to beat fellow rookie Carson Wentz and the Eagles in overtime.
It was the most impressive victory of his short time in the league, but it also showed that the Cowboys need Tony Romo now more than ever before. That sounds contradictory, but it's true.
Prescott was absolutely terrible for the first 55 minutes of the game. It was by far the worst performance of his career and on several occasions, he nearly cost the Cowboys a win. And even in the final five minutes of regulation, he was sub-par. Sure, he was spectacular in overtime and pulled a Romo-esque spin move to hit Jason Witten for the game-winner, but that's moot if the Eagles simply capitalize on his mistakes.
In the fourth quarter, Prescott completed just 4 of 11 passes for 66 yards and a touchdown. With the game tied at 23 and just 1:42 left to play, Prescott took over from Dallas' 40-yard line. He needed to go about 25 yards to give Dan Bailey a legitimate shot at winning the game with a field goal. Prescott failed to complete a single pass, taking just 29 seconds off the clock and putting the ball back in Wentz's hands with a chance to win it.
It's not that he was overwhelmed – he never is. He just wasn't comfortable and wasn't making proper reads the way he had in the first six games of the season. Cole Beasley wasn't his favorite target, he was missing open receivers and making ill-advised plays in crucial situations.
Of course, he went 5-for-5 with 56 yards passing in overtime to lead the Cowboys to a win, but had it not been for glaring mistakes by the Eagles, he would have never gotten that chance. Without overtime, Prescott was 14 of 34 for 231 yards, one touchdown and one interception. Those are not good numbers.
But let's set aside his fourth-quarter and overtime magic for a second and look at his overall body of work in the game.
With the game tied at 10 and 3:41 remaining before halftime, Prescott and the Cowboys pushed the ball down the field, reaching the red zone with under two minutes to play. Dallas had three plays from the 7-yard line to punch it in the end zone and take a seven-point lead at the half, or at worst, go into the locker room up 13-10.
Rather than protecting the football as he often does, Prescott made a horrendous decision and threw into triple coverage in the end zone. His pass was easily picked off by Jordan Hicks, giving the Eagles a chance to turn a potential halftime deficit into a lead.
They did as Wentz got Philadelphia into field-goal range for Caleb Sturgis, and the Eagles went into the half with a 13-10 lead.
This play was a snapshot of Prescott's struggles in the red zone this season. He's completed just 48 percent of his passes inside the 20 for six touchdowns and an interception. In 2014, Romo completed 60 percent of his red zone passes for 19 touchdowns and one pick.
Games are often won and lost inside each 20-yard line, and Prescott can't afford to keep making the rookie mistakes he's made this season. It wasn't just the interception that cost Dallas in the red zone, either.
On back-to-back plays in the third quarter, Prescott made ill-advised throws that Romo would have either completed, or pulled down and refused to throw. The first came on second-and-goal from the Eagles' 5-yard line with the Cowboys trailing 20-10 and 1:16 remaining in the third. Prescott attempted to throw a fade to Dez Bryant in the corner of the end zone, but he missed badly. It was under-thrown by 5 feet, hitting the defender in the back.
One play later, Prescott rolled to his right after seeing all of his receivers covered. Inexplicably, he heaved one into the back of the end zone where Terrance Williams was on his knees. Even if Williams had caught it, he was deemed to have run out of bounds, thus making him ineligible.
Despite that fact, Prescott still threw it in his direction, forcing Williams to make a miraculous offensive pass interference just to save him from a crushing interception by Leodis McKelvin.
If his receiver doesn't take out the defender, Prescott throws his second red zone pick and loses the game for the Cowboys as a result. Romo isn't perfect, but there's no chance he throws a pass to a fallen-down receiver on third-and-goal with 16 minutes left to play and trailing by 10 points. Prescott has to learn to throw it away and take the three points, making it a one-possession game.
Prescott had a few other instances where he threw the ball inaccurately and unnecessarily, nearly resulting in a couple additional interceptions. He also missed Cole Beasley on this play. If he hits Beasley in the numbers, he gains 30-plus yards.
On one occasion, he was attempting to avoid a sack in the pocket. He got rid of the ball in time, but it fluttered over the middle of the field. Had the Eagles been in zone coverage, a middle linebacker would have been sitting there to catch the easiest interception of his career.
Again, Romo isn't perfect, but he's learned throughout his career to take a sack and not try to force something that isn't there. Prescott has yet to learn that, and it showed on several different plays against the Eagles.
Certainly, his game-tying touchdown pass to Bryant in the fourth quarter was impressive. It was a great throw where only Dez could come down with it. But do you remember what happened on the play before? Prescott threw a pass well short of Brice Butler, which was within inches of being picked off by McKelvin. It slipped through his hands and hit the turf, being ruled incomplete. If he gets his arms under that pass, Dallas probably loses the game.
As the Cowboys continue to play better teams – like in the playoffs – and as he faces tougher defenses with more knowledge on his tendencies, Prescott will need to learn from his mistakes. He can't afford to make potentially game-changing throws at crucial moments the way he did Sunday night.
Romo's experience in the red zone, late in games and under pressure will make a huge difference for Dallas' offense, which is exactly why the Cowboys must turn to him when healthy. Prescott is an outstanding quarterback with the tools to be a starter for more than a decade, but Dallas has a potential Hall of Famer (if he wins a Super Bowl) on the roster waiting to play when healthy. There's little risk in giving Romo another chance, while he absolutely gives the Cowboys the best chance to win a Super Bowl this season.
This miss was frustrating. Look how much open space Cole Beasley would've had if the ball would've arrived on target. pic.twitter.com/YzPkXEXuJj

— Marcus Mosher (@Marcus_Mosher) November 1, 2016