Chip Kelly: Tony Romo 'as good as anybody playing right now'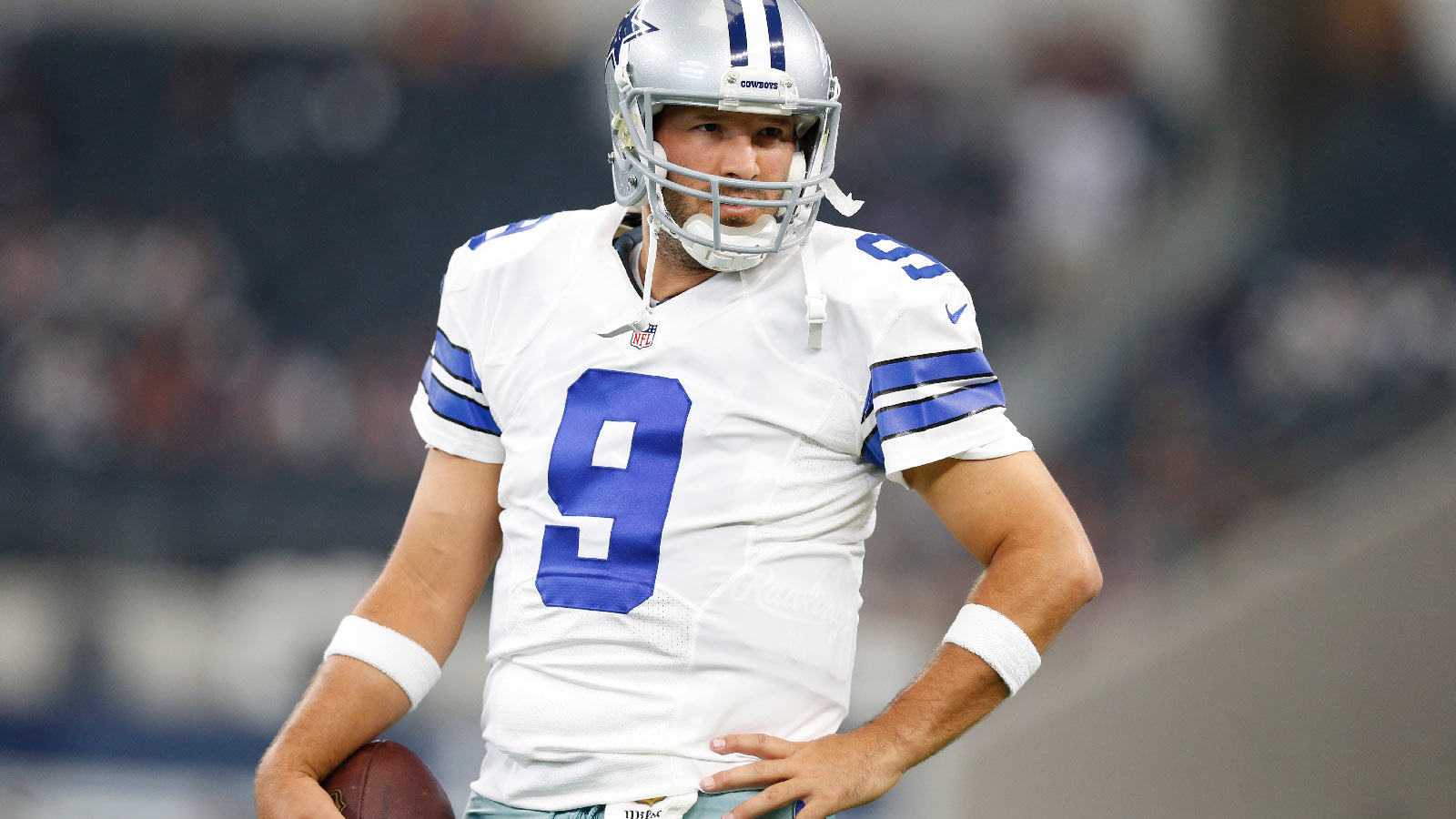 The overplayed NFL narrative states that Dallas Cowboys quarterback Tony Romo comes up short in the clutch. After Romo put together his 24th regular season fourth-quarter come back last Sunday night, it's time to officially retire this notion. Philadelphia Eagles head coach Chip Kelly agrees, and he even took things to another level when discussing Romo's standing among the rest of the NFL at quarterback.
"Tony has been an elite quarterback for a long time," Kelly said during a Wednesday conference call, per Jon Machota of the Dallas News. "He's as good as anybody playing right now. I've always been a big fan of Tony and just how he plays the game at quarterback. He has an unbelievable understanding of what they're doing. He gets them always into the right play, always in the right protection and he can make all the throws. He's playing as good as any quarterback in the National Football League."
Romo is coming off of a 2014 regular season where he set a career high in completion percentage (69.9) while registering his best touchdown to interception ratio (34:9) of his nine year career.
Romo has never had the ideal size or zip on his intermediate and deep passes, but the veteran quarterback wins in many other ways that other quarterbacks cannot. Kelly broke down some of the traits the make Romo's game so unique.
"His understanding of the game, his understanding of exactly what everybody is doing, his ability to direct traffic, whether it be protections or check to runs or knowing exactly where the defense is vulnerable, depending on the defensive call, he seems like he always gets them in the right play," said Kelly. "And it really manifests itself at the end of games because he's just so strong with it, to go along with the skill set of being such an accurate quarterback.
"He's outstanding in the pocket. Obviously I don't think he's a run threat, he's not Colin Kaepernick where he's going to pull it down and go, but you can't get to him because he's just so nifty about moving around and extending plays. That's a big, tall test for us this week, trying to corral him."
Romo will face a difficult challenge going forward, at least for the next six weeks, operating the Cowboys' offense without star wide receiver Dez Bryant. The Eagles like to play man coverage on the outside, often without safety help over the top, and Romo must be prepared to take chances with his younger wide receivers on the outside — Terrance Williams and Devin Street.
(h/t Dallas News)
MORE NEWS:
Want stories delivered to you? Sign up for our NFL newsletters.