Dallas Cowboys: Three Thoughts Heading into Cleveland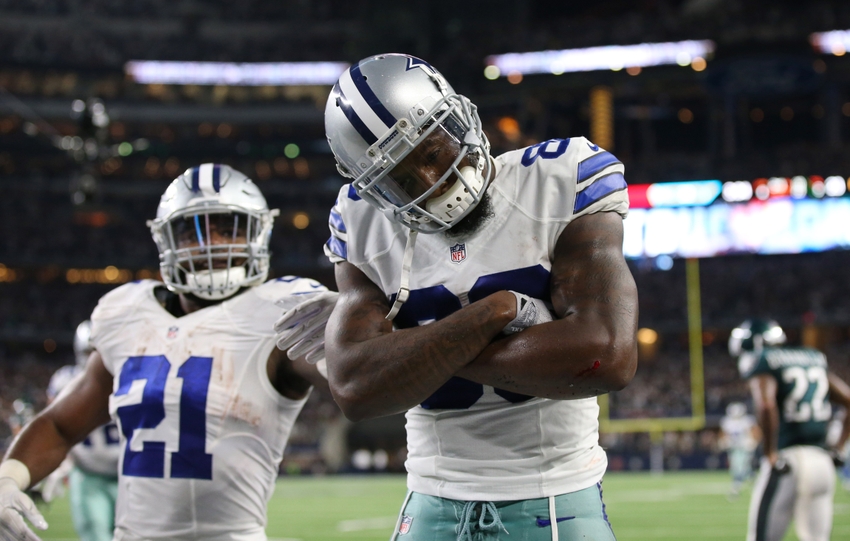 The Dallas Cowboys will be facing the Cleveland Browns in what should be a aggressive matchup. Here are some thoughts about this Week Nine contest.
The Dallas Cowboys are heading into their Week Nine showdown against the Cleveland Browns confident in their identity as a team. The Browns are rebuilding and that could take several seasons however they have the core of a very solid team. The Cowboys must continue play at a high level regardless of their competition which brings me to the first thought most fans have.
31st rushing defense versus 1st rushing offense
The Browns are pretty terrible at defending the run and will have a rough matchup this week as they take on current NFL rushing leader, Ezekiel Elliott and the best offensive line in football. This matchup has fantasy owners of Zeke's salivating but in reality we have no idea how the Browns will behave coming into this game.
They are desperately seeking a win and have fought tooth and nail all season long. In fact four of the Browns losses were by six points or less. Add that with their seventh ranked run game, and their   solid passing attack this team could prove to be pretty formidable.
They have just added former New England Patriots linebacker Jamie Collins and while he may not know the Browns playbook that may work to their advantage as the former Patriot has been known to "freelance" during defensive plays. Even with all of those factors, I cannot see how Elliott fails to gain over 200 yards and control this game from start to finish.
The offensive line and the Cowboys star running backs talent level will prove to be too much for this Browns defensive unit.
Can this banged up secondary stop Terrelle Pryor?
With cornerback Morris Claiborne and veteran safety Barry Church out of action this will force Dallas to rely on their depth in the defensive backfield. The team has signed cornerback Leon McFadden off of the practice squad and with look at safeties Jeff Heath and JJ Wilcox for more production with Church out.
The Browns biggest offensive threat Terrelle Pryor has had his best year as a wide receiver recording 41 receptions, 532 receiving yards, three touchdowns, and is currently averaging 13 yards a catch. That is pretty solid for a player who used to be a quarterback, however facing playmakers is nothing new for Dallas.
What is new is facing them with their leader in the secondary out of action however this unit should be up for the task against the Browns offense.
Can the Cowboys avoid the letdown?
Look Sunday night's Week Eight win over the Philadelphia Eagles was an emotionally charged brawl that lasted until overtime. That win expended a lot of mental energy and gave the team more confidence than ever before, so facing the Browns should be somewhat challenging.
This is a team that Dallas does not have a rivalry or divisional connection, and are currently winless. All week we have heard players say the team is not overlooking Cleveland and that they expect a fight. With two rookie stars and several other first or second year players on the roster they may not be jaded enough in an NFL sense to see the Browns as lesser opponents.
The last time the team faced them they were a very different Dallas unit. The game in question happened in 2012 and saw the 5-5 Dallas Cowboys go up against the 2-8 Browns in Cleveland. Both teams went into over time before a field goal sealed the Browns fate.
The Cowboys are easily the most offensively potent the have been in years, and with a rookie revival leading the way in Big D every game feels like something new, exciting, and different. For rookie starting quarterback Dak Prescott and the Cowboys star rookie running back this will just be another new challenge to overcome in a season that has been all about beating adversity.
This article originally appeared on