Dallas Cowboys: Team Stats/Rankings Through Nine Games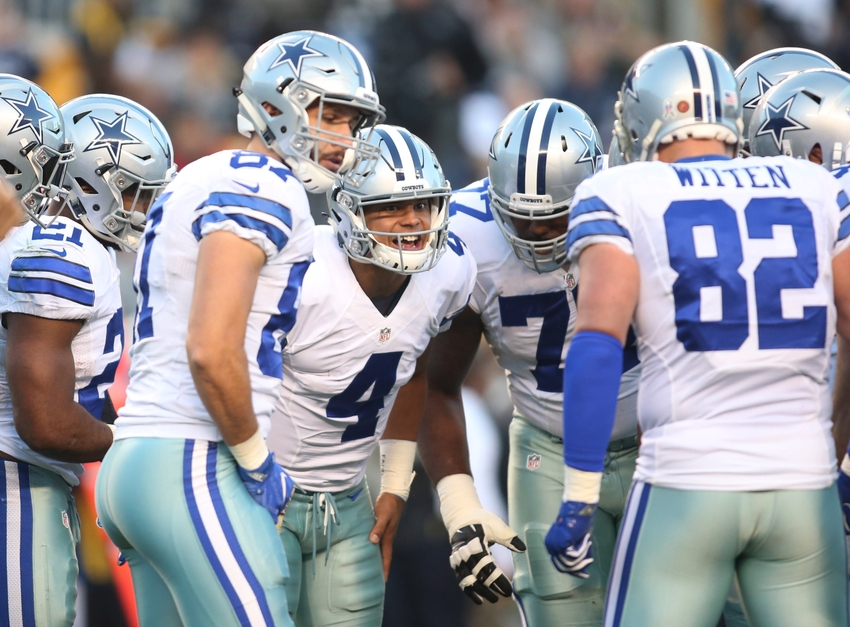 An in depth look at the Dallas Cowboys statistics and rankings which make it easy to identify the strengths and weaknesses of the team.
The Dallas Cowboys are 8-1, which means that as of right now they have the best record in the NFL.
Who would have imagined that this team, without Tony Romo, would get through nine games this season with only one tally mark (by a mere 1 point) in the loss column.
I guess that is where it starts. This is a team. Not a conglomerate of individuals with self-serving motives working in every direction other than in unison.
This is a team.
They have one another's back. They show up motivated and ready to get better every single day; and it shows when they step on the game field.
Capturing a strong locker room bond like that Cowboys have is extremely rare, if not near impossible at the professional level of sports.
I guess this is the culture that head coach Jason Garrett has been trying to create since day one. One of his mantras, that happens to be written directly on the wall in the shiny new team meeting room at The Star in Frisco- THE TEAM. THE TEAM. THE TEAM.
While several individuals have done more than enough to earn personal attention, fame, and recognition, it has been the team itself and the resiliency that they have shown in several instances that has led them to the longest winning streak for the Cowboys since the 1977 Super Bowl winning season.
There is a lot to be excited about with this team. However, there are some things that the Dallas Cowboys need to improve on if they want to erase any doubt about them being serious Super Bowl contenders .
Here is a look at different key metrics and how the Dallas Cowboys stack up compared to the rest of the league.
Offensive stats/rankings
Total offense: 412.7 yards per game- 3rd in the NFL
Passing offense: 251.7 yards per game- 17th in the NFL
Rushing offense: 161.0 yards per game- 1st in the NFL
Scoring offense: 28.7 points per game- 4th in the NFL
3rd down conversions: 47.3%- 4th in the NFL
Red zone scoring: 61%- 13th in the NFL
Turnovers: 7- 6th in the NFL
Penalties: 61- 18th in the NFL
Defensive stats/rankings
Total defense: 345.7 yards per game- 12th in the NFL
Passing defense: 263.1 yards per game- 21st in the NFL
Rushing defense: 82.6 yards per game- 3rd in the NFL
Scoring defense: 18.9 points per game- 8th in the NFL
3rd down conversions: 41%- 20th in the NFL
Red zone scoring: 56%- 21st in the NFL
Turnovers: 10- 18th in the NFL
Penalties: 48- 1st in the NFL
This article originally appeared on