Report: Cowboys DE Randy Gregory to practice Wednesday while appealing suspension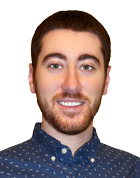 When it was reported that Cowboys defensive end Randy Gregory was facing an additional year-long suspension for another violation of the league's substance abuse policy, it was assumed that he would have no impact this season. Well, that may not be the case.
According to the Dallas Morning News and multiple reports, Gregory is eligible to return to practice Wednesday while he appeals his latest suspension.
With his appeal seemingly under review, Gregory is allowed to practice with the team. That doesn't mean he can play this week, of course. He's still serving a 14-game ban, which was the combination of a four- and 10-game suspension.
If Gregory wins his appeal, or if the league fails to rule on it this season, he'd be able to return in Week 16 when his suspension is over. This would be a huge lift for a Cowboys team desperate for help on the defensive line.
Gregory checked himself into a rehab facility this summer but reportedly missed a drug test in that span. That's the reason behind his looming year-long suspension, which is the one currently being appealed.
Source: DE Randy Gregory will resume practicing with the team Wednesday as an impending suspension remains under appeal.

— David Moore (@DavidMooreDMN) December 6, 2016