Tony Romo opens up about never winning a Super Bowl with the Cowboys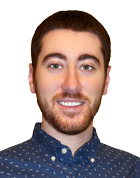 On Tuesday night, the Dallas Mavericks will attempt to send off Tony Romo in a way the Cowboys couldn't. He'll suit up for the Mavs in the team's home finale against the Nuggets, giving the fans in Dallas one last look at the star quarterback before he heads to the booth to become a broadcaster.
He participated in the team's shoot-around this morning before addressing the media.
Tony Romo & his son, Rivers, at Mavericks morning shootaround. pic.twitter.com/ZZHFGyCVEn

— Bill Jones (@CBS11BillJones) April 11, 2017
Not surprisingly, Romo stuck mostly to basketball – yes, basketball – but he did address one aspect of his football career that won't go unnoticed: the fact that he never reached a Super Bowl.
"I guess it just makes you feel you accomplished something in some ways 'cause we all know I feel like I left something out there that I always wanted to accomplish," Romo said, via the Star-Telegram. "I've got to live with that. That's part of playing sports. It doesn't always go the way you expect. You can put everything into it and sometimes it works out, sometimes it doesn't. But it doesn't mean you can be OK with it."
Romo is understandably disappointed that he never reached the promised land, or even an NFC title game for that matter. It's likely one of his biggest regrets, and will be a big knock on his resume when it comes time to vote on his Hall of Fame candidacy.
Cowboys fans obviously realize Romo never took the team to a Super Bowl, but there's plenty of appreciation in the city of Dallas for what he was able to accomplish – especially as an undrafted player.
"So this week has been special in the sense that people have made me feel that they appreciated me, that they enjoyed me playing and being their quarterback, and that it meant something to them," Romo added. "They wanted to root for me and they were passionate about it. I can't say thank you enough, it really has been a very special week."
It won't just be fans in attendance for Tuesday night's game. Romo will have a number of close supporters in the stands, too, including Cowboys coach Jason Garrett.
"I'm excited," Romo said. "Just the fact that those guys want to come support you, I think I'm going to get more street cred for being on the bench with the Mavs than actually playing for the Cowboys with those guys. So see how this plays out, but I'm excited. I think it's neat just to be able to have their support. It means a lot."
Tuesday will be a special night for Romo, even if he doesn't get into the game. There's little doubt he'd like to, though, as evidenced by his tweet to Dirk Nowitzki.
Fan appreciation night. Also honoring @tonyromo tonight. Come early and you can watch him shoot some airballs in layup line….

— Dirk Nowitzki (@swish41) April 11, 2017
@swish41 If I shoot an air ball in warmups I give u permission to send me to the showers. But if I don't, u get me a corner three in the 4th

— Tony Romo (@tonyromo) April 11, 2017