Jerry Jones explains why the Cowboys won't rest starters in the final weeks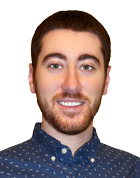 The Dallas Cowboys have already locked up a playoff berth thanks to their league-best 11-1 record. With a win over the Giants on Sunday night, they'll clinch the NFC East title. Everything points to the Cowboys getting a first-round bye in the playoffs, if not home-field advantage — and they'll likely seal those up before Week 17 comes around.
If they do, the Eagles shouldn't expect to see backups in the season finale. If the Cowboys clinch home-field advantage throughout the playoffs in, say, Week 15 or 16, expect to see Dak Prescott, Ezekiel Elliott and the whole gang on the field in the games after that.
Jerry Jones said on Tuesday that the Cowboys won't rest their starters if there's nothing to play for in the final weeks of the season.
"No, I see us more as business as usual," Jones said on 105.3 The Fan's Shan and RJ show. "What it does allow you to do, is when you've got guys on the fence with injury, not pushing them. It just would be smart.
"But I don't know that you gain anything at all with, you just use good sense. The other part of that is the obvious, you don't want to take the edge off. … You want the team to stay very physical as you enter these playoffs."
It shouldn't come as much of a surprise that the Cowboys would prefer to keep their hot streak going should they clinch everything early. They're the hottest team in football, having won 11 in a row, and there's little reason to break that positive trend.
Jones did have something interesting to say when asked about Tony Romo possibly getting snaps.
"I want to do what gives us the best chance to have Tony contribute to a championship," Jones said. "I do want Tony to be ready to go in case that Dak [Prescott] should have an issue, health wise. That gives us strength going into the playoffs."
It wouldn't hurt to get Romo a bit of playing time in meaningless games, not only to get him ready for a potential appearance should Prescott get hurt, but also to show other teams he's healthy in the event of a trade.