Jerry Jones says LB Jaylon Smith can be 'outstanding pass rusher' for Cowboys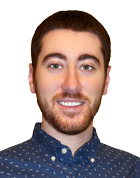 The Dallas Cowboys took a chance on Jaylon Smith in the second round of the 2016 draft, knowing that he may never play a down in the NFL. His significant knee injury was one that threatened his career, suffering ligament and nerve damage in his leg.
He missed all of this season, as expected, but is planning to be ready to go when OTAs get underway. He's remained in shape for the past few months, culminating in him going through positional drills to show his rehab progress.
#Cowboys @thejaylonsmith working on position drills in preparation for OTA's. #ClearEyeView pic.twitter.com/QGg3OngfuD

— AWP Sports (@AWPSPORTS) February 8, 2017
Jerry Jones lauded Smith for being an impactful player in 2017, and believes he's healthy enough to play right now.
"We have, in Jaylon Smith, a real improvement to our defense. He can play now if he starts now and has the kind of spring that you'd expect him to have," Jones said on ESPN Dallas 103.3 radio. "He can play, in my view, where he is. But I do expect him to improve with his nerve and even be more comfortable, but in my mind, he's capable of playing right now.
What was most interesting about Jones' comments regarding Smith was that he hinted the stud linebacker could be an outstanding pass rusher. Smith typically played off-the-ball linebacker at Notre Dame, but he did rush off the edge in certain instances.
Could he be the secret pass-rushing weapon the Cowboys desperately need? Probably not, but there's no doubt he can help in that regard.
"He's a dramatic difference on the field. He's not necessarily your designated pass rusher, but I don't know that he can't be an outstanding pass rusher," Jones said. "He's outstanding every place else. Now this guy is – healthy – a No. 1 pick. So, right there we've got a chance to add a new face that makes a difference for us."
Smith figures to play Mike linebacker in Dallas' 4-3 defense, playing alongside Sean Lee. The Cowboys don't have a great deal of depth at linebacker, but there's enough to allow Dallas to use Smith as a pass rusher in certain situations.
He has experience in that area, too, as Notre Dame played him at defensive end in practice some.
Smith isn't the cure for Dallas' pass-rush woes, but it sounds like the Cowboys have a specific plan for their promising linebacker.