Dallas Cowboys First Team to Clinch Playoff Berth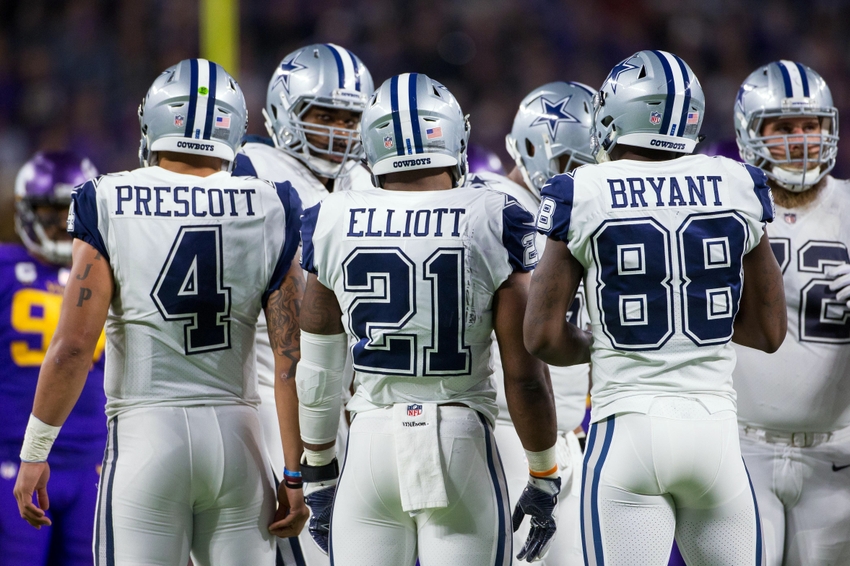 The Dallas Cowboys became the first team to clinch a berth in the 2016 NFL Playoffs following their Week 13 win and Washington Redskins loss.
Whenever Tony Romo went down in the preseason with a back injury, people wrote off the Dallas Cowboys. Even if rookie backup Dak Prescott was good, he couldn't be as good as Romo. In essence, it looked like the prelude to a less depressing version of 2015's result. As of Week 13, though, the Cowboys are now the first team in 2016 to clinch a playoff berth.
In a hard-fought game on Thursday Night Football in Week 13, Dallas edged out the Minnesota Vikings, 17-15. With that, they needed a little help, but could clinch their playoff berth on Sunday. They either needed a Tampa Bay Buccaneers or Washington Redskins loss on Sunday to secure their spot. Though the Bucs fought back to win against the San Diego Chargers, the Redskins couldn't do the same against the Arizona Cardinals.
Therefore, the 11-1 Dallas Cowboys will be in the postseason.
Fans of the Boys won't soon forget the last time they were in the playoffs. They were ousted by the Green Bay Packers in the infamous "Dez caught it" game that was marred by officiating controversy.
That Cowboys team was 12-4 entering the playoffs, though, a far cry from this team that has won 11-straight games since dropping their opener. This team lead by Prescott and fellow rookie Ezekiel Elliott has been a tour de force all season. Subsequently, you have to look with both curiosity and anticipation thinking about what the near future holds for this team.
This article originally appeared on