Dallas Cowboys fans going too far over latest key injury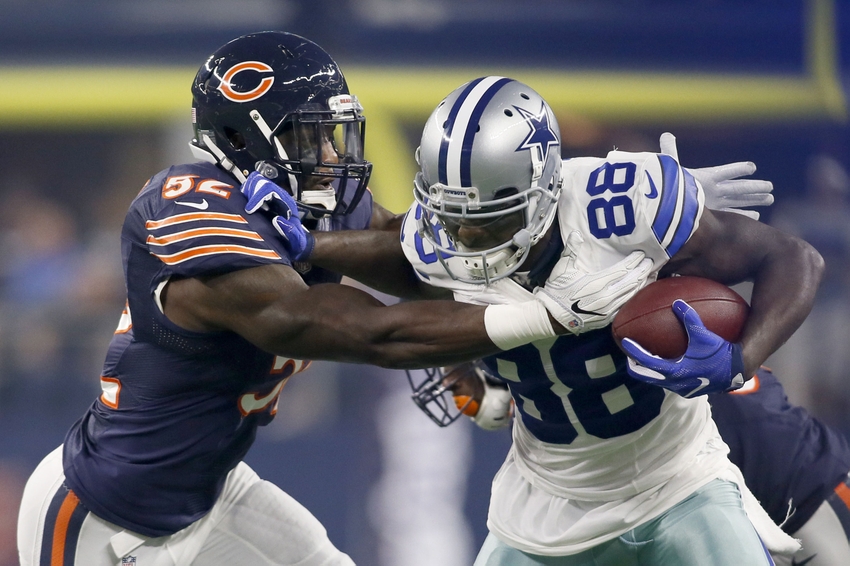 After the most recent negative injury news to another key player on this team, Dallas Cowboys fan have gone too far in social media criticizing Dez Bryant.
Each Sunday morning during the season, my articles are geared towards providing a game day preview.  This year, I've focused on one key thing I believe will determine the outcome of each Dallas Cowboys game.
In order to not break from tradition, so to speak, I'll provide that key right now.  If the Dallas Cowboys are to improve their record to 3-1, they need to stop the run.
From November 22, 2015 until Week One this year, the Cowboys gave up 100+ yards on the ground in five of their six losses.  In every win, they have held their opponent under that same threshold.
Last year, the San Francisco 49ers finished 2015 in the bottom five in passing yards, 29th overall.  This year, they are 30th.  Simply put, they cannot threaten teams in the passing game.
In the only 49ers victory so far in 2016, not so coincidentally, they ran for 150 yards or just 20 less than threw for in the game.  Shut down the run and you can stop their offense.
With that out of the way, I have a more pressing topic to discuss.
Unless you live in a cave, as a Dallas Cowboys fan, you're aware that receiver Dez Bryant injured himself in last week's game.  You're also probably aware that he will not be playing today due to that injury.  I'm even going to guess you're cognizant of the mini-drama that surrounded his week relative to this injury.
What you may or may not be aware of however is the backlash from so-called Cowboys fans because of this story.
Perusing social media sites like Facebook and Twitter, the vitriol is all over.  I thought about posting actual tweets and comments but I'm not here to out a few idiots.  I'm here to appeal to the majority of the fan base.
Simply put, if you want to question Bryant for sustaining an injury playing the game in the manner he does, I urge you to find a new team to support.  It is an outright embarrassment to this great fan base to include yourself in it.
No other player on this team, aside from possibly Jason Witten, plays with more fire and desire to be the best every single week than Bryant.
He's not "injury prone."  The Cowboys were not "wrong for giving him a big contract."  His "best days in this league" are not over.
It was a freak injury.
To question the manner in which he chose to deal with things this week is also ridiculous.  There are lots of people in this world who do not take possible negative news well.  He didn't disappear to Mexico.  There isn't a manhunt out to find him.  He took a day or so to process things and calm down.
I hate to break the news to you but the timing of his MRI had absolutely zero to do with why he will not be playing today.
Could he have handled this situation better?  Absolutely.  He even publicly admitted as much and apologized to his team and the coaches.  That is where it should end for everyone.
To continue the online berating of one of the most important players to this franchise is just plain stupid.  Not only is Dez a great player, he's a really good person.
He's not out there in the news under arrest every month.  He isn't serving suspensions for drug behavior either.  What Bryant does however is tweet out locations in which he is playing a pick-up basketball game.  He is posting pictures of him and his crew playing Madden on Instagram.
I get expressing frustrating due to the situation.  I completely understand how it feels to see players perform negatively from time to time.  If Bryant continually did not produce like some others on this team, this would not be an article.
That's not the case though.  Dez Bryant is a pillar of this Cowboys franchise.  You, as a fan, should thank the football Gods above for that.
If you want to tweet or post something online, make it positive.  Express support and wish him well.  Otherwise, exchange your Cowboys gear from some red and gold or green and black and be on your way.
As for the pick…
The prediction:
Cowboys 23, 49ers 13
This article originally appeared on