Jerry Jones reveals whether the Cowboys will limit Ezekiel Elliott's carries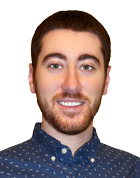 When the Dallas Cowboys drafted Ezekiel Elliott fourth overall, everyone knew he would be the centerpiece of the offense. They were going to get back to their winning formula from 2014, when DeMarco Murray led the league in rushing, took pressure off the defense and carried the Cowboys to the divisional round of the playoffs.
There was just one concern: Would Elliott get worn out and hit a rookie wall?
Through 12 weeks, he's looked as fresh as he was in the season opener, if not better. He's shown few signs of slowing down, and as a result, the Cowboys have no concerns about running him into the ground.
Team owner Jerry Jones says it's full speed ahead with the rookie.
Jones added this: "We're winning with that. We're winning by wearing them down on defense."
So that settles it – Elliott is probably going to lead the league in rushing and carries and come close to Eric Dickerson's rookie record for yards by a rookie. Of course, Jones' stance could change should the Cowboys clinch the NFC East a week or two early.
At that point, assuming they also locked up home-field advantage, it might not be worth giving Elliott 25 carries in a meaningless game. Continuing his momentum will obviously be a factor, but risking an injury may not be worth it.
So for all of you fantasy players out there concerned that Elliott's carries might decrease, breathe easy. His workload should remain steady down the stretch.
Thinking about reducing Zeke Elliott's workload? Jerry Jones on @1053thefan: "Not at all. The more we can give Ezekiel the ball the better."

— Jon Machota (@jonmachota) November 29, 2016