Dallas Cowboys: Elite Ravens defense is stiffest test yet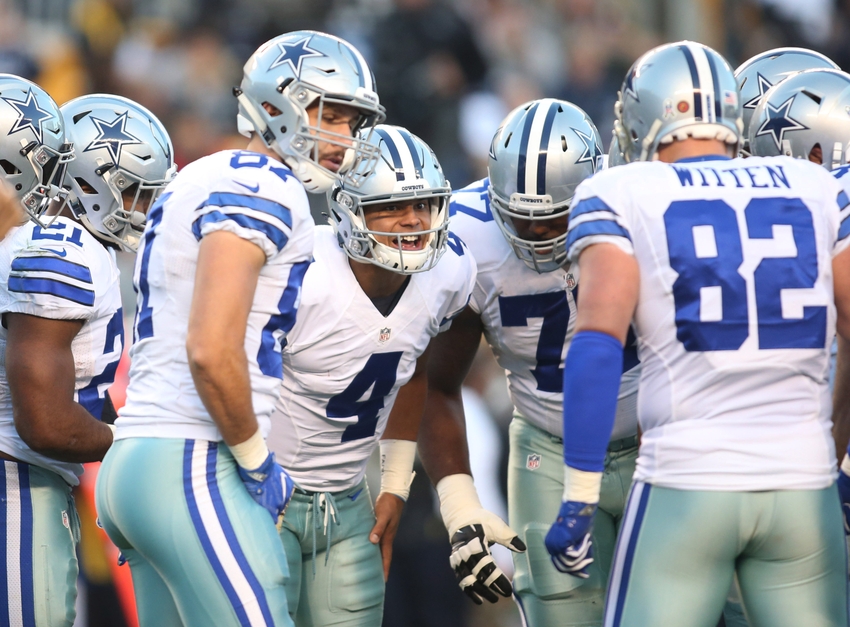 As well as the Dallas Cowboys offense is playing, the elite Baltimore Ravens defense will test them like they've yet to experience.
While tying the franchise record with eight consecutive wins, the Dallas Cowboys have unleashed unrelenting offensive firepower.
With Pro Bowl level production from rookies Dak Prescott and Ezekiel Elliott, the Cowboys scoring unit has moved into elite territory.
Dallas now ranks 4th in scoring (28.7 ppg) and 3rd in total yards (412.7 ypg).
During eight straight wins they've averaged nearly 30 points per victory (29.8 ppg).
Behind dominant rushing and highly efficient passing, no defense since New York has found the ingredients to subdue the attack.
That could all change on Sunday, as the top ranked Ravens defense should challenge every aspect in which the Cowboys excel.
BALANCED RAVENS DEFENSE HAS FEW WEAKNESSES
Behind Elliott, the Cowboys thrive off winning the rushing battle. Unfortunately Baltimore has the #1 rush defense (77.1 ypg, 4 TD).
Their defensive prowess spreads around to multiple areas. The Ravens defense ranks in the top 5 in the following categories:
Points – 17.8 ppg – 3rd
Total Yards – 281.6 ypg – 1st
First downs – 134 – 1st
Rushing yards – 77.1 ypg – 1st
Rushing touchdowns – 4 TD – 1st
Passing yards – 210.2 ypg – 5th
Interceptions – 11 – 2nd
Turnovers – 17 – 5th
Time off possession – 27:51 – 4th
Total plays – 522 – 1st
After viewing this list it's clear there's not much the Ravens defense doesn't excel at.
WHAT THIS MEANS FOR THE COWBOYS
The Ravens are the most complete defense the Cowboys have faced all season. Their strengths oppose Dallas' offensive identity extremely well.
Dallas' offense leads the league in rushing and hogging the ball from opponents.
Baltimore is the NFL's best at stuffing the run and limiting time of possession.
The Ravens are no one trick pony. They're also very effective at stopping the pass.
There are simply not a lot of holes to exploit in this very sound defense.
Fortunately the 24th ranked Ravens offense (20.2 ppg) is not nearly as potent.
For Dallas to win they'll need to play lights out defense, and make just enough offensive plays to top Baltimore's limited scoring.
Expect a very intense defensive struggle. In physical, grinding games like this, the team who best protects the ball often prevails.
More from The Landry Hat
This article originally appeared on