Why the Cowboys absolutely cannot play Tony Romo in Week 17
The Dallas Cowboys are in the midst of one of the franchises' greatest seasons of all time. They're 13-2, have clinched home-field advantage and are just one win away from a milestone no other Cowboys team has achieved: winning 14 games. And the most remarkable part of the Cowboys' entire season is that the Dallas offense is so dominant despite starting rookies at both quarterback and running back.
Yet, one well-known name has been absent from the stat sheet all year long: Tony Romo. And it should stay that way in Week 17, too.
It was reported on Tuesday that Mark Sanchez is expected to be active on Sunday against the Eagles. That would imply that Dak Prescott won't play the entire game, but it also means Romo may be inactive. Jerry Jones even said earlier this week that he hopes he doesn't see Romo on the field, seeing as it would mean an unfortunate injury occurred to Prescott.
Based on these two factors, it's pretty safe to assume the Cowboys won't roll out the red carpet for No. 9 in the season finale, playing him in would-be mop-up duty after Prescott exits – and rightly so. It would be a huge mistake on Dallas' part if he did.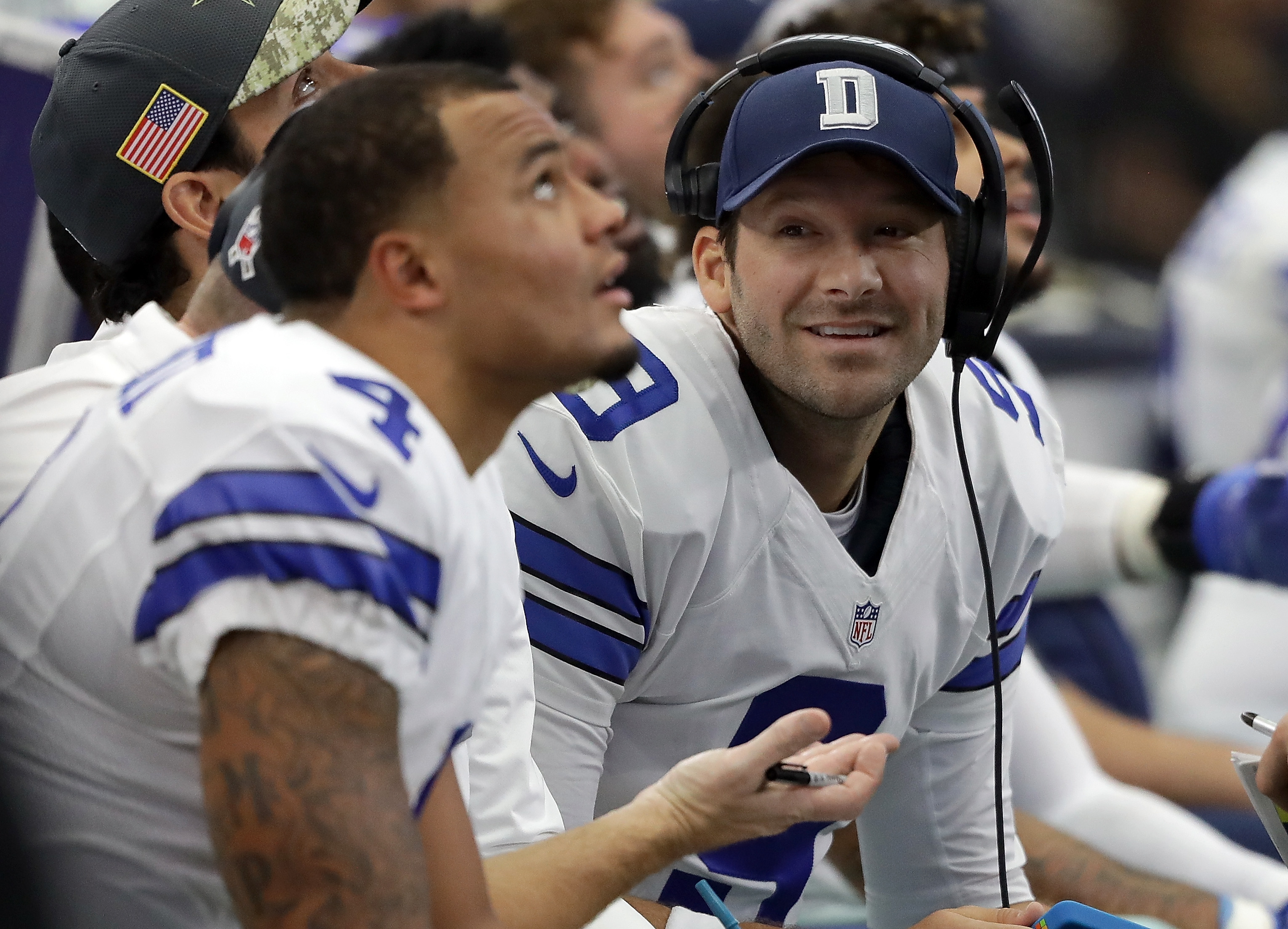 As it stands right now, the Cowboys have a trade chip in Romo. His value has yet to be determined, but it wouldn't be surprising to see a team give Dallas a couple of mid-round picks for the veteran QB. That's if he's healthy of course, which we can all assume he is. If the Cowboys do play Romo and he were to get hurt, his trade value would plummet.
Fetching an early-round draft pick for him now will be difficult enough, but no GM would be crazy enough to trade anything of value for an injured Romo – not even the most daring of teams would make that mistake. So by keeping him on the sidelines, Romo remains a unicorn-type piece. Is he the 2014 version of himself when he was an MVP candidate, leading the Cowboys to a 12-4 record? Or is he the 2015 edition of Romo, who was injured multiple times and looked like a shell of himself?
No one knows, and that plays to Dallas' advantage.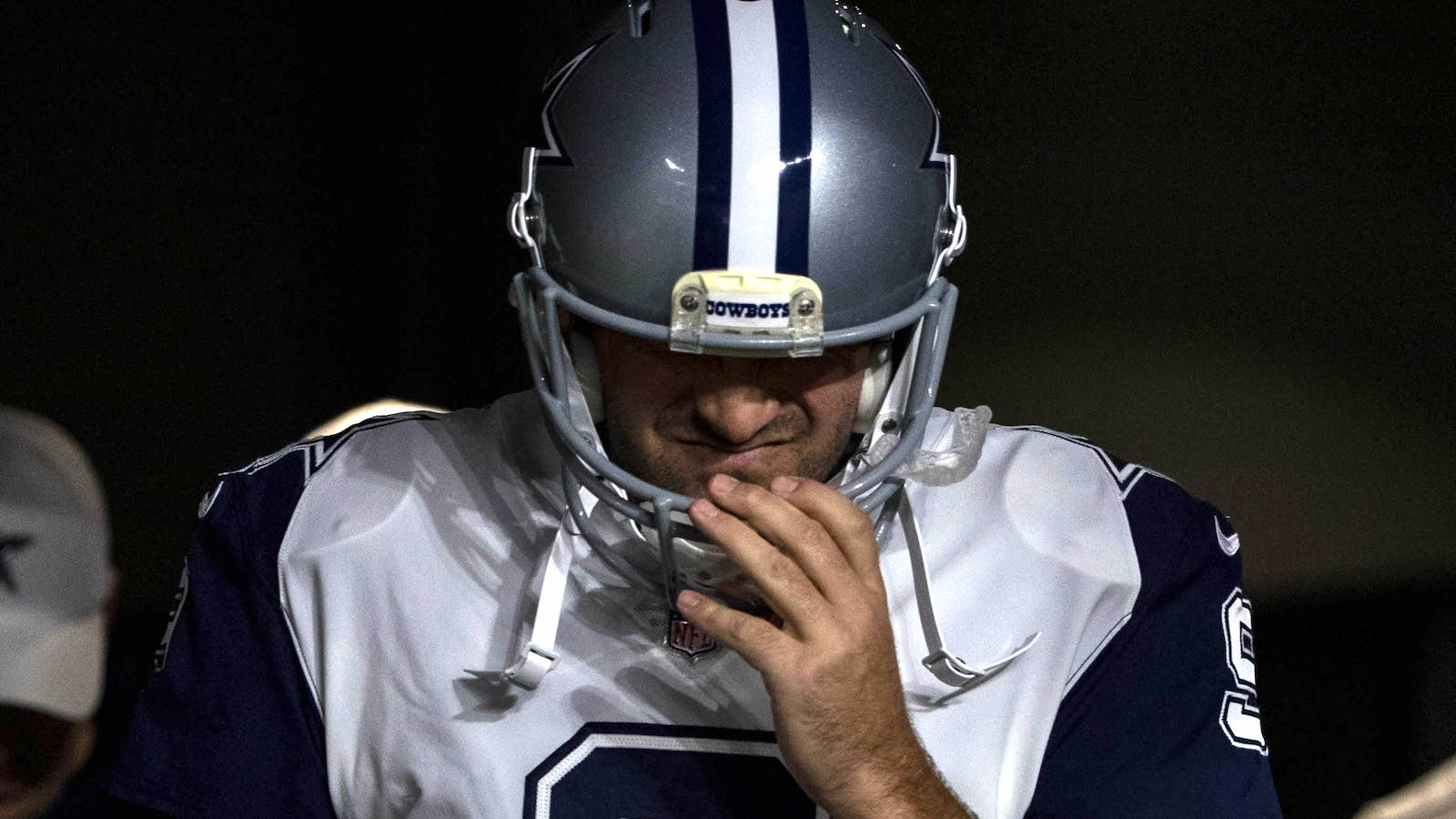 Say he were to play Sunday against Philadelphia's aggressive defense and escape unscathed. Great, that's wonderful. But what if he completely tanked, threw three interceptions in one half and looked shaky? Not wonderful. That would be disastrous, and it would hurt the Cowboys in more ways than one.
Every team with a potential vacancy at quarterback will pick apart Romo's film from that game, determining whether he's worth trading for or not. If he plays poorly, that answer will be no. By the same token, if he were to completely botch his debut, would the Cowboys really have much confidence turning to him in the event that Prescott got hurt in the playoffs? They wouldn't have much of a choice, but doubt would creep into everyone's minds.
But let's take a look at the other side of the coin. There's always the possibility that Romo comes in for Prescott in the second quarter and absolutely lights it up – four touchdown passes, 300 yards and 75 percent of his passes going for completions. Not likely, I know, but it's possible. Now, you begin to retreat to the Week 14 Cowboys, who lost to the Giants and saw their rookie quarterback have the worst game of his young career.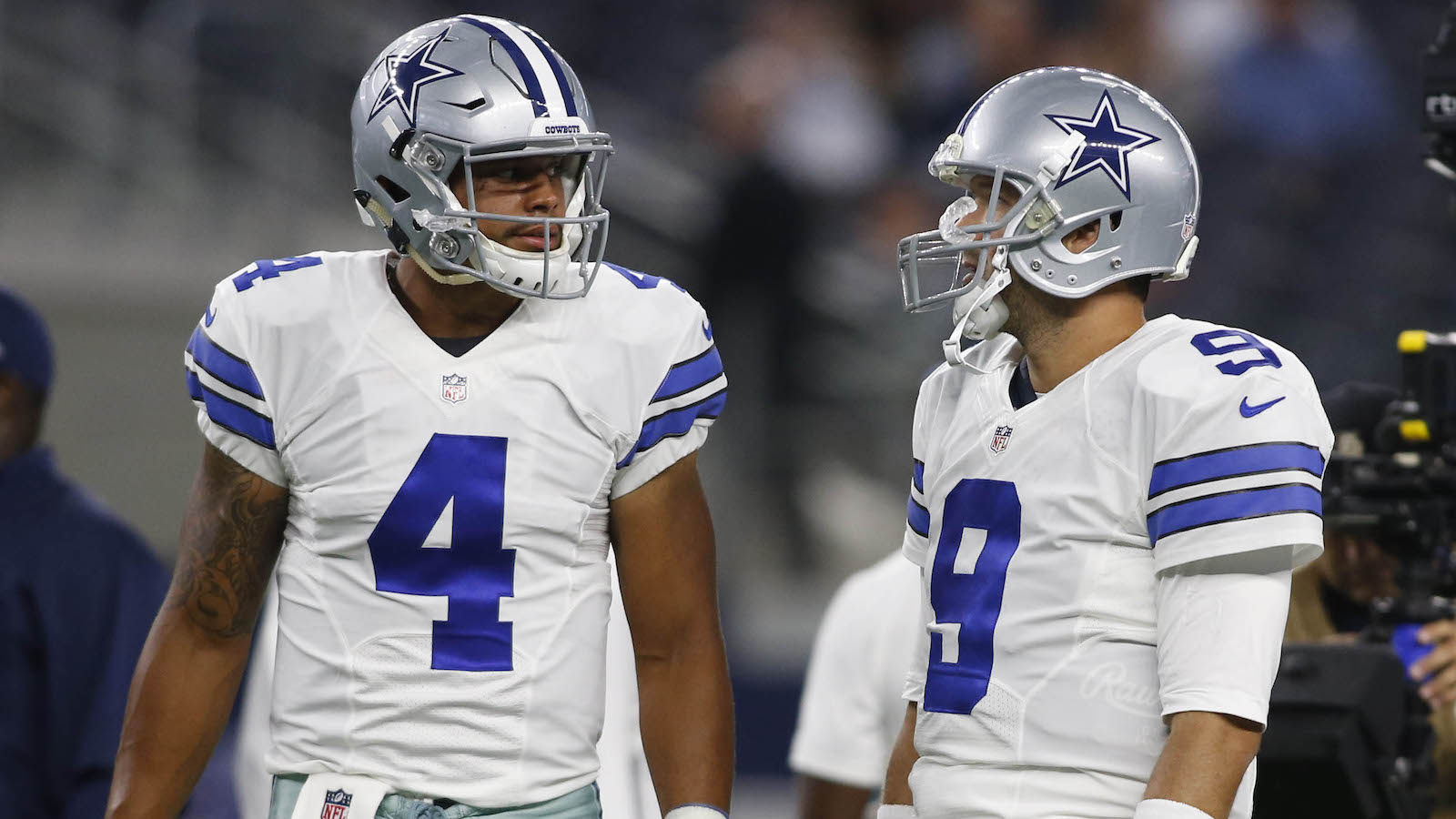 Remember what happened after that loss? People began calling for Romo to start. They began suggesting that Prescott should be benched after looking pedestrian against the Giants. Prescott was forced to address it, Jason Garrett fielded questions about a potential quarterback controversy, and Jerry Jones fueled the debate with his unwarranted comments.
Do you really think people wouldn't do the same if Romo were to come in and dominate? "See, Romo should have gotten his job back right from the start!" "Why didn't the Cowboys give Romo a shot earlier?" The comments and outside noise would become insufferable around The Star, as unwarranted and unsubstantiated as they'd be.
That's the last thing the Cowboys need, even if they did respond to it in the best way possible a few weeks ago. This team is firing on all cylinders and the last thing it needs is to worry about Romo's future when a Super Bowl is right there for the taking. The Cowboys just need to stay away from the potential circus that a dominant performance from No. 9 would cause and keep their eyes on the task at hand: winning a Super Bowl with Dak Prescott as their quarterback.