Jerry Jones: Cowboys probably never will have Dak-Romo dilemma 'totally sorted out'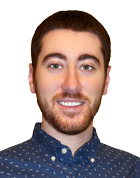 Attempting to decipher which way the Dallas Cowboys will lean once Tony Romo is healthy has become an exhausting task. The front office and coaching staff have not tipped their hand one way or the other, and there's a reason for that.
Even they don't know who will start at quarterback when Romo is healthy.
Owner Jerry Jones essentially admitted just that on Tuesday, saying the Cowboys will probably never have all their ducks in a row regarding this dilemma.
"The key thing I want to emphasize is we probably are never going to have this totally sorted out," Jones said, via the Dallas Morning News. "We're going to play it by ear, play it as it comes. We can do that."
Dak Prescott's stellar play has given the Cowboys the ability to be patient with Romo's rehab. The veteran has been cleared for practice and is on his way to returning, but only if the Cowboys let him.
One thing is for sure, though: Romo wants to be out there.
"I don't want to really speak for Tony," Jones said. "Anybody with any sense knows that Tony would like to be playing if they understand what a competitor he is. That's that.
Jones is confident Romo will return to form and play at a high level, even in practice this week.
"I know he's going to be a lot more active during the week relative to how we're practicing," Jones said. "That's his plan and that's what we're excited about. He'll be out there really pushing himself. And he has been, but he'll be really stepping that up. That's the key.
"He's got to absolutely get ready to play at his top level, … I think he can get there and you'll see that at practice this week."
This isn't a problem the Cowboys are familiar with, and while Jones said it's a good issue to have, he might regret those words when it comes time to make a decision. Either way they go, Dallas will remain one of the best teams in the NFL.