Dallas Cowboys clinch playoff spot: Rest of NFC East loses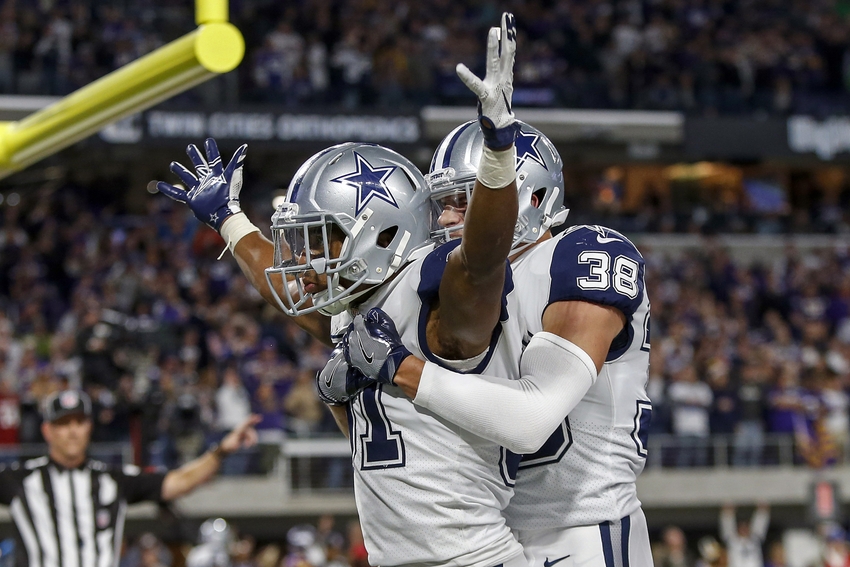 On Sunday, the Dallas Cowboys were able to clinch a playoff spot in Week 13 after every other team in their division posted a loss on Sunday.
Having pulled out a hard-fought victory on Thursday night against a tough Minnesota Vikings team at home, the Dallas Cowboys were able to sit back, relax and watch their NFC East foes play on Sunday. Fortunately for Dallas, all three of their divisional rivals were defeated. That not only means the Cowboys have now increased their lead within the division, but they have also clinched a spot in the playoffs.
The 11-1 Cowboys are the first team to earn a place in the postseason this year and should now be considered the odds on favorite to win the Super Bowl. Now Dallas' focus turns to securing home field advantage.
A victory over the 8-4 New York Giants next week in the Meadowlands will ensure the Cowboys win a divisional crown. The G-Men are the only franchise to defeat America's Team this season. But that was way back in Week One. And both squads are playing at a different level going into Week 14.
As for the rest of the NFC, the 8-4 Detroit Lions and the 7-3-1 Seattle Seahawks appear to be the biggest threats to the Cowboys getting home field advantage throughout the playoffs. The Cowboys face the Lions in Week 16 in an outcome that could potentially determine it.
As for Week 13, the Cowboys came out victorious in many ways. Not only did they defeat the Vikings at home. They also placed another win between them and the rest of the NFC East, with losses posted by the Giants, the Washington Redskins and the Philadelphia Eagles. Finally, they are the first team in the entire NFL to secure a playoff spot. I'd call that a pretty successful four days.
This article originally appeared on