Dallas Cowboys choosing the hot Dak Prescott doomed their season
Robert H. Carroll/FanSided via The Landry Hat

Fansided
Although Dak Prescott is the future, Tony Romo was the now. Here's why I think the Dallas Cowboys made a major mistake that robbed them of Super Bowl glory.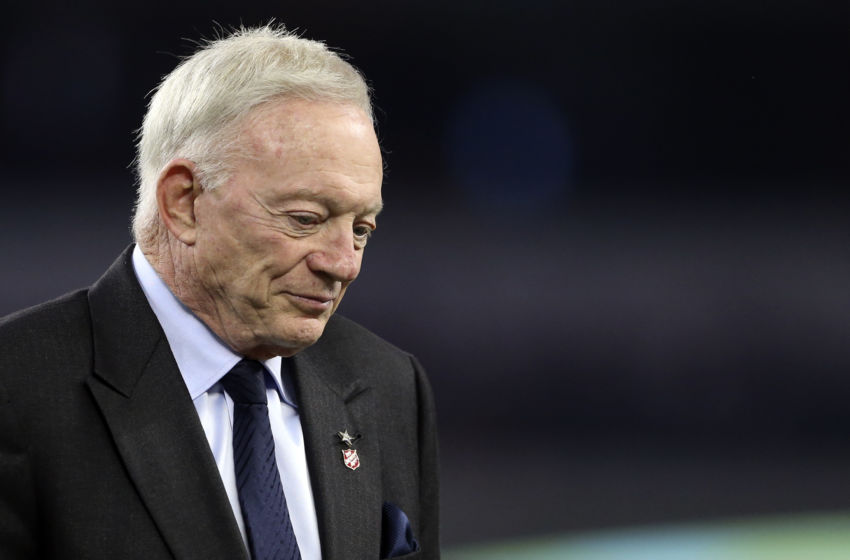 After losing to the Green Bay Packers in the Divisional round of the NFL Playoffs, I believe it's finally time to inform Dallas Cowboys owner and general manager Jerry Jones that he isn't wearing any clothes. Unfortunately, a bigger problem is that most of the members of Cowboy Nation are also running around without clothes too.
I'm referring to the story titled – The Emperor's New Clothes – in which the everyone wanted to believe something so bad, they ignored the truth. The Dallas Cowboys with Dak Prescott at quarterback were parading in the nude and it took quarterback Aaron Rodgers and the Green Bay Packers to point out the truth.
One of my favorite sports columnist wrote in this article: "There's a line where Dallas Cowboys quarterback Tony Romo's age and experience is worth more than Dak Prescott's youth and potential." A few of us saw that line and it was labeled – 2016 NFL Playoffs. As evidence, simply review the experience and ages of the regular starting quarterbacks for the eight playoff teams.
Compared to the other quarterbacks that guided their teams to the playoffs, Prescott is the weakest link based on experience. If NFL teams were airplanes, I want to ride with the experienced pilots. Even easier, just checkout videos of rookies trying to park 18-wheelers at truck stops. To phrase it another way: There's a reason Tony Romo makes the big bucks.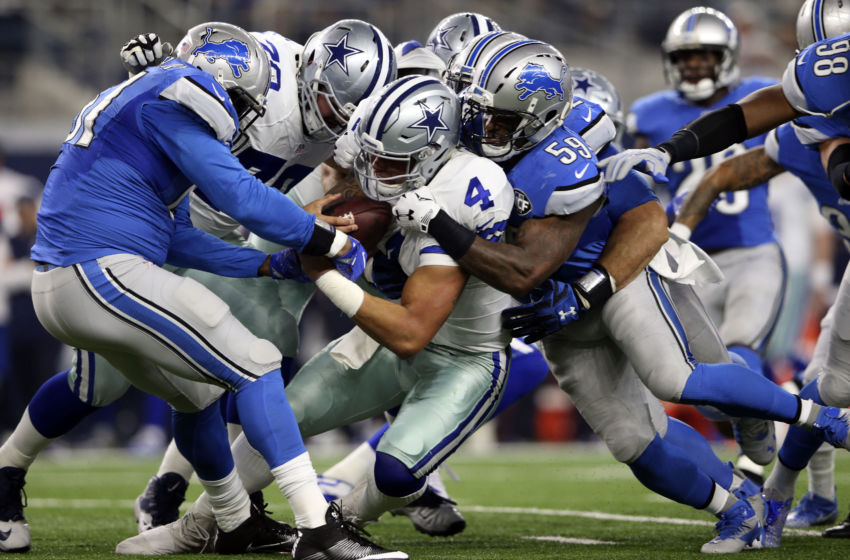 There were others who enjoyed saying, "We don't need Tony Romo yet." So I have to ask – Do you want to play him now that the season is over? You have let the entire season burn down because you refused to call the fire department. This season is a epic fail of tremendous proportions.
History will show that this moment was yooge (huge) because the goal of this team wasn't to have an eleven game winning streak. The goal of this team wasn't to be NFC East Divisional champs. The goal of this team definitely wasn't to be one and done in the NFL playoffs. Put on some clothes and stop accepting these false accomplishments.
Myth #4,080 – "Prescott will be better next year." The best reply came from my friend Scott Hansen who responded, "Do you think he will throw less interceptions next year?"
Look at the numbers in the chart below and remember that Prescott went 4 of 8 in limited action against the Philadelphia Eagles. Romo, the better quarterback, gets you a Superbowl this year but Cowboys Nation fell in love with a winning streak. In my Drake voice, I want to tell you – "They don't have no awards for that – trophies. Trophies."
| | | | | | |
| --- | --- | --- | --- | --- | --- |
| Year | QB | Attempts | Yards | TD's | Int's |
| 2014 | Tony Romo | 435 | 3705 | 34 | 9 |
| 2016 | Dak Prescott | 459 | 3667 | 23 | 4 |
Prescott is the future but Romo was the now. The dynasty could've been restarted this year by winning now and we possibly could have kept winning later. Maybe all of us "real" Dallas Cowboys fans that were smart enough to understand that Romo was the right quarterback to guide this team to a Superbowl victory should send NFL Playoff participation trophies to Jerry Jones. #ImSoPetty
Of course, the future is bright or is it just like 2007 after we went 13 – 3 and lost to the New York Giants. The next year we went 9 – 7, 11 – 5 and another playoff loss, then 6 – 10, 8 – 8, 8 – 8, 8 – 8. The short version of this story is that it was a long time between making the playoffs in 2007 and 2009 until 2014 and 2016.
I've seen teams change due to injuries and free agency. Championship caliber teams aren't guaranteed and this year Jones squandered it. Can we please tell Jones to put some clothes on?
Before concluding, I'm going to apologize for causing you to imagine Jerry Jones without clothing. That was cruel and unusual punishment, but now a really quick NFL history lesson because the 2016 Dallas Cowboys organization did something truly historic.
The NFL was formed in 1920 and the first Superbowl was played at the end of the 1966 season. There have been hundreds of owners, coaches and general managers since that time. Usually, teams using a rookie quarterback causes the fanbase to acknowledge that they may not win right away.
It's a process to groom and develop our rookie into a championship caliber quarterback over the next three to five years. They either play immediately or learn while holding a clipboard. Nobody expects to immediately win a championship with a rookie quarterback – until 2016.
To break the mold – in the history of the NFL, there has only been one owner, general manager and head coach combination to state, "We have a great team, a championship caliber team! All we need to do is get bench our four time pro bowl veteran quarterback and start this rookie quarterback to get us over that final hump. Once we do that, just believe in us and we will win the Superbowl."
I just wish they were wearing clothes when they said it. Get dressed, the season is over.
#GoCowboys
#True9
#res9ect
#ThatsMyQB
#Forever9
#DontDrinkTheKoolAid
Find Me on Facebook – CowboysRob
This article originally appeared on