Dallas Cowboys beat Redskins: The Best Post-Game Tweets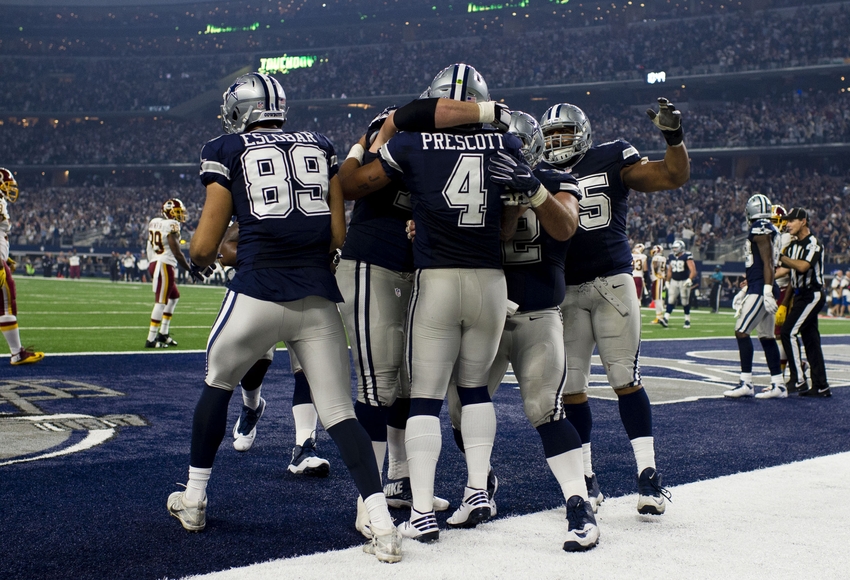 After the Dallas Cowboys defeated the Washington Redskins on Thanksgiving Day, Twitter exploded with support for America's Team from numerous sources.
On one of the biggest stages in the NFL, the Dallas Cowboys were able to outlast the Washington Redskins in front of a massive Thanksgiving Day audience, 31-26.
The game provided plenty of drama for fans who were enjoying the holiday slate of NFL games on Thursday. Despite the close score, Dallas never trailed in the divisional contest after scoring a touchdown on it's opening drive.
Led once again by the dazzling play of two rookies, quarterback Dak Prescott and running back Ezekiel Elliott, the Cowboys are the hottest team in the league. And their win over their NFC East opponents gives them a two-game lead in the division, as the 7-3 currently own the tie-breaker after handing Dallas it's only defeat back in Week One.
In fact, the 10-1 Cowboys actually have a two-game lead on everyone and sit atop the NFL standings. The two next closest teams are the 8-2 New England Patriots and the 8-2 Oakland Raiders. The closest NFC team is the 7-2 Seattle Seahawks.
Following Dallas' win over Washington, Twitter exploded with support for America's Team, from players, Cowboys legends, celebrities, media members and fans. Below you'll find a list of some of the best Tweets following the Boys latest victory.
That's just some of the social media buzz following the 10-1 Cowboys big victory over the Redskins at home in AT&T Stadium, 31-26. How do you feel following Dallas' latest win? Let us know in the comment section below.
This article originally appeared on