Dallas Cowboys: All Great Things Must Come To An End, Enjoy The Ride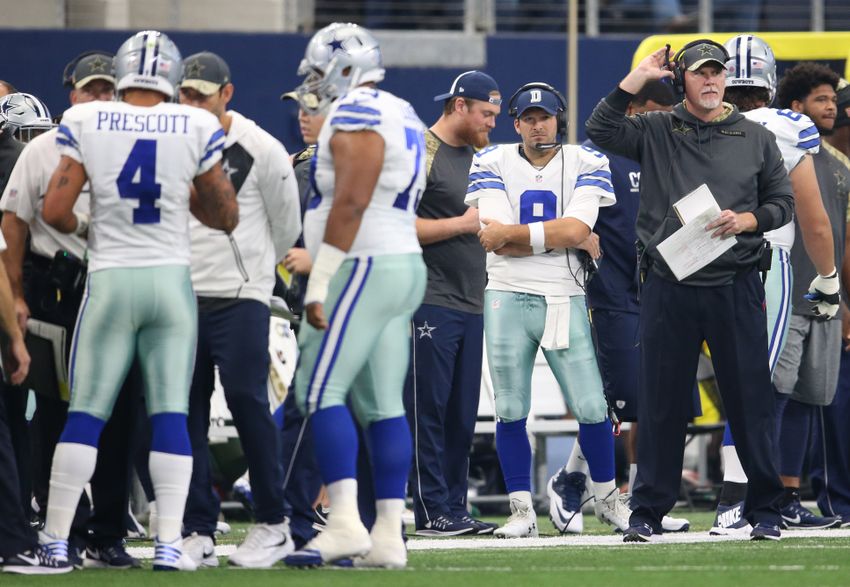 Although the Dallas Cowboys are doing great now, all good things must come to an end. For every new beginning, there is also an end. This is mine.
Let's start off with the great. The Dallas Cowboys have a 11-game winning streak. They are doing so with a fourth round draft quarterback under center in Dak Prescott. No one thought a 23-year old Prescott was capable of this coming out of Mississippi State. Well, no one except his high school coach, his mother, and mostly importantly, himself.
Dak's drive and confidence is now paying dividends for the Cowboys. The way Prescott carries himself on and off the field is what everyone can't stop talking about. The Mississippi State alum is playing far ahead of years; as he appears to be a veteran trapped in a rookie's body.
The first year man under center is certainly not doing it alone. He has help in Cowboys rookie starting running back Ezekiel Elliott, whom himself is playing like a man amongst boys. His power to finish runs and speed to beat defenders around the corners to turn up field is second to none.
For Prescott and Elliott, their careers are just beginning. But for every new beginning, there is also an end. In this case, the time has likely come for a once undrafted quarterback out of Eastern Illinois named is Tony Romo. We all know his story.
Remember when Romo first became a thing? Remember how not that long ago we all thought the team would only go as far as he would take them? It's funny how things have changed.
Want your voice heard? Join the The Landry Hat team!
The former EIU quarterback is now the highest paid back up in the NFL. And this is likely his last year on Americas Team. All good things must come to an end. Tony might still play a role at some point this season, but it will certainly never be the same.
Romo's time has passed. And so has mine here at The Landry Hat. I've enjoyed my time here on this wonderful platform that gave me the opportunity to express my football knowledge and thoughts. However, circumstances outside of my control have not permit me to give my all to you, the readers.
I would be doing a disservice to you and to the amazing editor of this site both if I tried to continue to juggle things in order to provide you great Cowboys content every week. The opportunity that I received here was amazing and I'm eternally grateful. I'd like to thank each and every pair of eyes that have read my thoughts on this forum.
Whether you agreed with me or not, your opinion was appreciated and counted. This great part of my life must come to an end now, but I will always be around. I'll be watching, tweeting, and still loving sports. My love and appreciation for the Cowboys will never come to an end. I leave you in the very capable hands of this amazing group of contributors at The Landry Hat.
As for this year's version of the Dallas Cowboys, let's be sure to enjoy the ride. Because what's happening right now in Dallas is a very special and rare thing. And nothing last forever.
This article originally appeared on