The never-ending contract talks continue for the Dallas Cowboys and quarterback Dak Prescott
The clock is ticking. The heat is on.
And the deadline for the NFL franchise tag is fast approaching.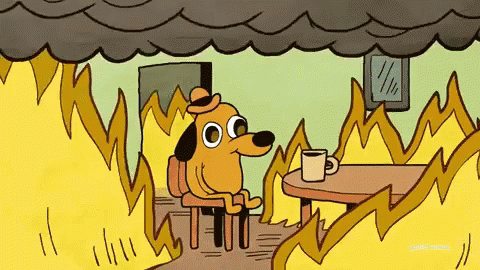 The Dallas Cowboys are seemingly eager to get a deal done with quarterback Dak Prescott before the clock strikes 4 p.m. ET on Thursday.
But, things aren't looking so hot as of Monday.
Here's the offer:
Cowboys reportedly offer Dak Prescott $33 million per year, which technically would be the richest contract in league history https://t.co/B4JDeMH84p

— ProFootballTalk (@ProFootballTalk) March 8, 2020
Sounds like a pretty good deal, right?
But of course, like everything else in the business of football, it's nuanced.
T.J. Houshmandzadeh says Dak Prescott doesn't deserve to be the highest-paid quarterback.

"I like Dak Prescott as a QB, but is he better than Russell Wilson? No! Is he better than Aaron Rodgers? No! Is he better than Ben Roethlisberger at this stage of Ben's career? No!" pic.twitter.com/z3t96qv14T

— Speak For Yourself (@SFY) March 9, 2020
Technically, Dak's contract is the richest in league history in terms of "new money," meaning what the contract is worth the day it is signed.
Now, if you compare the $33 million a year he'll be making under this contract to the current salaries of other top quarterbacks playing in the league…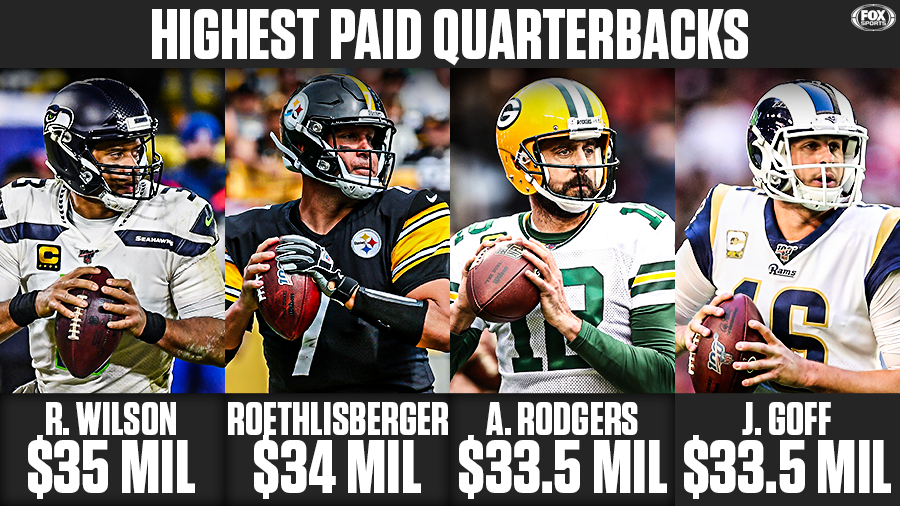 …it's right there, but it's not above.
But, his guaranteed money would be north of $100 million, putting him in the same ballpark of Wilson.
So, even though Dak is coming off a season of career highs in passing yards (4,902) and touchdown passes (30), is he really worth $33 million a year?
.@ShannonSharpe on Dak's contract talks with the Cowboys:

"If you believe in Dak so much, go ahead & give him 3 years, $105 million guaranteed. The Cowboys are still not 100% sure. You're building a Kirk Cousins situation, because you're going to start betting against yourself." pic.twitter.com/txlmF27f7R

— UNDISPUTED (@undisputed) March 9, 2020
It's based on what the Cowboys think.
And clearly, they think he deserves to be in the upper echelon, but not at the top.
"If you believe Dak is the guy that can win you Super Bowls, is $38M – $40M a year too much?"

— @ShannonSharpe on contract negotiations for the Cowboys QB pic.twitter.com/Cr7vPvCoZV

— UNDISPUTED (@undisputed) February 27, 2020
Or maybe, they don't want to pony up the dough for Dak in addition to star wide receiver Amari Cooper.
Amari Cooper is visiting with @1053thefan tonight. He was asked about his future:

"I love being a Dallas Cowboy. I think about it almost every day … just the aura of being a Dallas Cowboy, you can't beat it. I want to be a Dallas Cowboy for life."

— David Helman (@HelmanDC) March 6, 2020
Cooper is also looking for a big contract, perhaps even record-setting.
And we can't forget about Ezekiel Elliot – just last season Dallas made him the highest-paid running back in the NFL with a $90 million contract extension.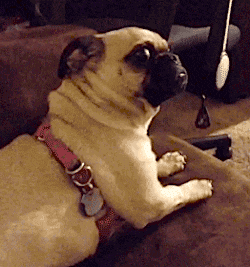 That's a lot of money, for a lot of guys.
Hey Dak, have you heard of the hometown discount?
According to reports, the Cowboys plan to offer Dak Prescott $33 million per year. @GottliebShow on why the two sides need to come to an agreement sooner rather than later: pic.twitter.com/Eve5hE2UPT

— Herd w/Colin Cowherd (@TheHerd) March 9, 2020
He's for sale, but apparently not on sale.
If the two sides can't come to terms by Thursday, Dak will no longer be for sale, but he'll still have a tag – the franchise tag.
According to reports, the Cowboys want to use the exclusive franchise tag on Dak Prescott. @ColinCowherd explains why this is the right move for Dallas: pic.twitter.com/y63p59NwTB

— Herd w/Colin Cowherd (@TheHerd) March 2, 2020
The exclusive tag would cost about $33 million to $34 million and other teams wouldn't be able to make an offer.
Thursday is fast-approaching, and someone is on the clock.
We're just not sure who it is.