Daily Dawg Tags: The losing rolls along for the Browns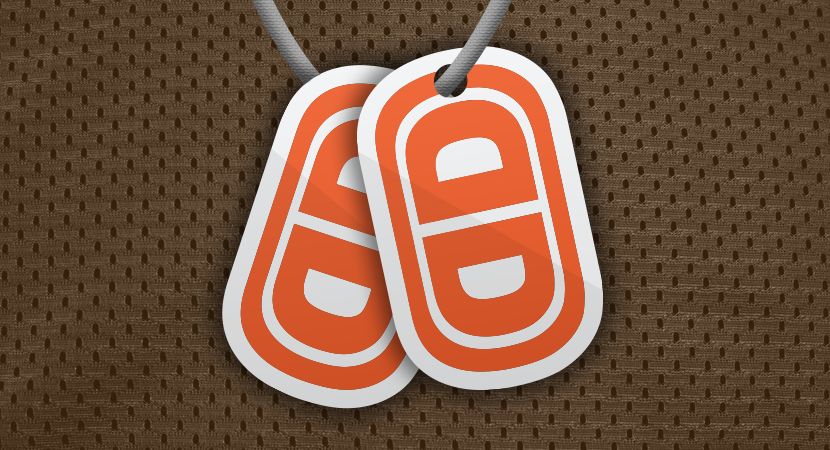 Spanning the virtual globe to bring you the latest news about the Cleveland Browns and the NFL – these are your Daily Dawg Tags for Monday, Nov. 21.
Victory Mondays have become a thing of the past for the Cleveland Browns.
Sunday's loss to the Pittsburgh Steelers was the 14th in a row for the Browns dating back to last season, and the situation is a bleak as it has been in a while.
"Obviously, these are not very good times and haven't been for us," head coach Hue Jackson said after the latest loss. "I didn't think we played well on offense at all. We have to get better, and I take responsibility for that. We have to make more plays and we have to do a better job of finding a way to score.
"It is tough because at this part of the season, there are some things I thought maybe we would start getting better at, and it looks like we are still not there yet. We will still have a ways to go, and I know that. I can see it. I am not going to let these guys get down.
"We have to continue to keep learning from this. There are just too many things that are still sticking around our football team that is not giving us a chance to do what I think we can do. We will keep going."
Let's take a quick spin through the news about the Browns and from around the NFL in today's edition of the Daily Dawg Tags.
3 takeaways as the Browns fall to 0-11 
The Cleveland Browns never stood a chance in today's loss to the Pittsburgh Steelers. Yes, the Browns were only down one score for most of the game, but it was clear the team is on an entirely different plane than the Steelers.
Browns lose to Pittsburgh, 24-9
The Cleveland Browns continued their winless ways on Sunday, this time dropping a 24-9 decision to the Pittsburgh Steelers. The loss drops the Browns to 0-11 on the season, continuing the worst start in franchise history. It was also Cleveland's 23rd loss in their last 26 games vs. the Steelers.
Pittsburgh vs. Cleveland grades (PFF)
Le'Veon Bell, Steelers offensive line lead way in road win.
Frustration over QB  injuries turns into criticism of free agency (ohio.com)
The numbers and battered bodies told the story of the Browns offensive line in a 24-9 loss to the Pittsburgh Steelers Sunday at FirstEnergy Stadium. But the toll drew pointed criticism from two players afterward.
Joe Haden: Steelers don't respect us a defense (cleveland.com)
The Steelers had three opportunities to kick a field goal at the end of the first half on Sunday at FirstEnergy Stadium. They weren't interested and Joe Haden understands why.
New deal for Jamie Collins a two-way street
The Cleveland Browns are going to find themselves in a situation that will look and feel familiar when free agency opens next spring. Except that if you scratch just a little bit beneath the surface, you realize that things may not be as familiar as they seem.
NFL news: 
Cowboys shape up as cure-all for NFL's flagging TV ratings (USA Today)
When the Dallas Cowboys are good, business tends to be good for the NFL. That isn't such an enchanting thought for teams that play in Philadelphia, Washington or New York, but it's the reality — evident again this season — when it comes to the TV-driven league.
This is how an NFL quarterback gets himself sacked (SB Nation)
Sometimes in the NFL, sacks are the quarterback's fault. Free agent NFL lineman Geoff Schwartz explains.
A.J. Green suffers tear in hamstring in Bengals' loss (NFL.com)
The Bengals' already fleeting playoff hopes sustained a significant blow Sunday. Following a 16-12 loss to the Buffalo Bills, NFL Network Insider Ian Rapoport reported wide receiver A.J. Green sustained a tear in his hamstring, with the simple prognosis being "not good."
Even when the Rams finally started Jared Goff, they held their No. 1 pick back (SI.com)
Jared Goff took the field as the Rams' starting quarterback at last on Sunday, but Los Angeles looked frustratingly familiar with the franchise's prized rookie under center.
The Carolina Panthers gained a much-needed win over the Saints on Thursday night to keep their faint playoff hopes alive. Unfortunately, they lost so much more. Linebacker Luke Kuechly, their best player, their defensive leader, their high-effort paradigm, their beloved heartbeat, went down. With that, all those hopes were dashed in the worst possible way.
More from Dawg Pound Daily
This article originally appeared on