Daily Dawg Tags: The Browns and bad defense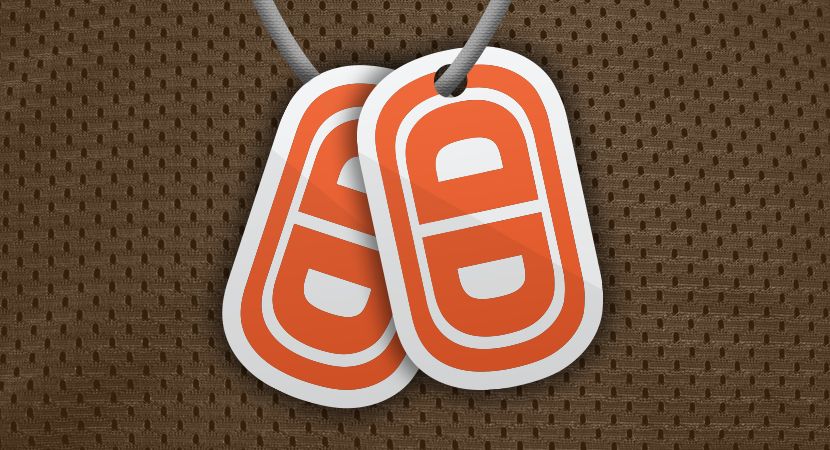 Spanning the virtual globe to bring you the latest news about the Cleveland Browns and the NFL – these are your Daily Dawg Tags for Tuesday, Nov. 8.
The Cleveland Browns defense is not only bad, it is historically bad.
The Browns are next to last in the league in yards allowed, points allowed and rushing yards allowed; 23rd in defending the pass and in takeaways; and 26th in sacks.
But don't expect any changes to come down from head coach Hue Jackson.
"Ray is always searching for ways to do things differently and creatively. We understand that he has a lot of young guys over there and sometimes those things as you try them, they just do not work out the way you want them to," Jackson said on Monday in trying to explain why defensive coordinator Ray Horton is so bad at his job. "I am not going to tell you guys that Ray has not tried to be creative because I know without question that he has, but sometimes, that does not bring success. Sometimes that can hurt you.
"I know everybody is concerned about the defense and what they are doing, but our staff is working extremely hard and the best they can. We are not getting the results that any of us want, and we are not going to run from that. We know things need to get better, but at the same time, I know that these guys are doing everything they can to try to help the players and try to put them in better situations."
So to summarize: the Browns have a defense that can't hold anyone under 30 points a game, but everyone is working hard. So there you go.
Cleveland Browns news:
Browns reach historical low on defense
The Cleveland Browns still have seven games to play in 2016, but the hope of winning even one of those games is beginning to dwindle after watching this team seemingly get worse each week. Much of the focus with the Browns always has to do with the offense, but the defense should be receiving much of the blame to this point. The defense is currently allowing 421.7 yards per game, while also managing to give up an alarming 30.3 points per game. Those marks are only bested by the San Francisco 49ers, but at least that team has a win this season.
Cleveland Browns: Grades from the Dallas defeat
The Cleveland Browns were manhandled by the Dallas Cowboys on Sunday afternoon. Did any major position group perform well in the 35-10 loss?
Cameron Erving fighting back against the Cowboys
The Cleveland Browns put forth yet another clunker of a game against the Dallas Cowboys. But let us be honest, we all expected the Browns to lose in the fashion they did. To drone on about how bad the game was is pointless. Instead, let us focus on the one spectacular moment that should give all Browns fans hope for the future. Cameron Erving was ejected along with David Irving for fighting. It was the singular moment of the game in which the Browns chose to fight back.
Hue Jackson backs Ray Horton (ohio.com)
The Browns are in the midst of a historic losing streak, and their defense is the most pathetic part of a really bad team. But coach Hue Jackson insisted defensive coordinator Ray Horton isn't in danger of losing his job.
Hue Jackson sticking with Cody Kessler vs. Baltimore (cleveland.com)
Hue Jackson is sticking with Cody Kessler for Thursday night's game in Baltimore despite the fact he fell to 0-6 Sunday against the Cowboys, but the coach called out his rookie quarterback Monday to win a football game.
NFL news:
Oakland vs. Dallas: A dream Super Bowl (MMQB)
Every week watching the NFL, we try to draw conclusions on what we've just seen. This is the Patriots' bye week, so the best team in football is out of mind for the moment, and we wake up this morning with the most unthinkable thought we could have ever thought two months ago, at the dawn of the 2016 season: Super Bowl 51, Feb. 5 2017, in Houston: Dallas versus Oakland.
Going with Goff makes sense – except to the Rams (latimes.com)
The Rams fell in love with Jared Goff last spring when they went to Berkeley to work him out at Cal. Even though it was raining, and he was given a chance to postpone, Goff wanted to throw. The foul weather didn't scare him. Well, this is a downpour now.
Aaron Rodgers calls out teammates; says squirrel was more exciting (CBS Sports)
The Green Bay Packers are in the midst of one of the ugliest stretches in Aaron Rodgers' career. Not only have they lost three of four games, but the Packers are now just 4-6 in their past 10 regular-season games, dating back to last season.
Cowboys RB Ezekiel Elliott's accuser also alleged there was incident in Florida (USA Today)
The woman who accused Dallas Cowboys star Ezekiel Elliott of abusing her for five days in July also called police on him months before the NFL Draft, alleging she suffered left shoulder pain from the force of Elliott pushing her up against a wall during an argument that turned physical.
More from Dawg Pound Daily
This article originally appeared on