Déjà Vu, Saints blow game on ST. Go-ahead PAT blocked, returned for two.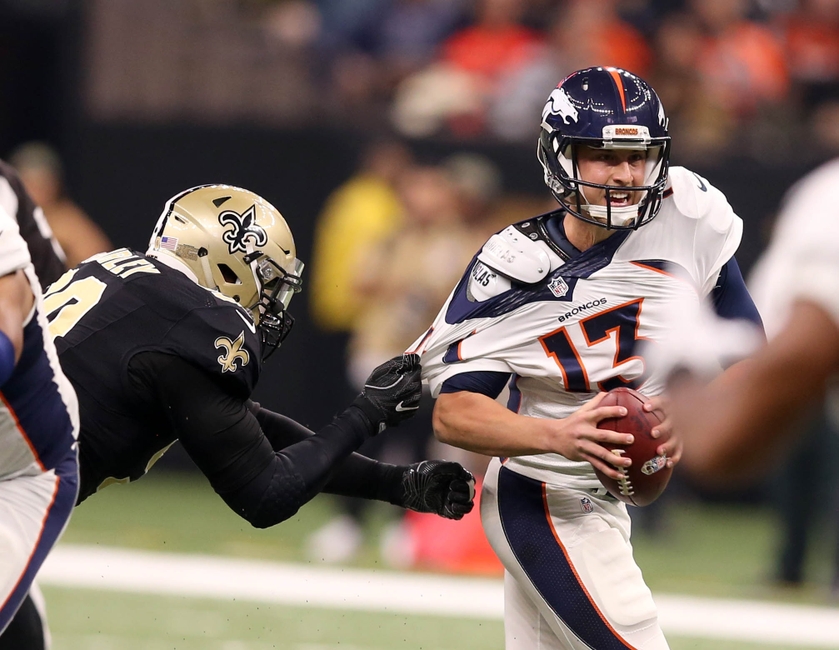 The Saints lost. 4-5. Season's not over, but damn, that was tough.
Saints lost. And I won't talk about the refs.
Okay, I will.

How is that runner not out?
After the Simmons jumped over center to block the FG, it was picked up by a Broncos player and returned down the sideline. The play was reviewed, and the replay seemed to clearly show the Broncos return man step out of bounds. The Broncos wore white cleats, and that made it hard to see clearly on the review. But not that hard. I know what I saw. I have a feeling I'm not alone.
That would mean the Saints kick off to the Broncos with the game tied at 23. Instead, 25 – 23, and the Saints have to kick an onside kick.
Michael Thomas will have a hard time getting over this one. After taking the league by storm through the first half of the season, Thomas fumbled twice and was responsible for another interception.
He's a great guy and I love him on this team. I don't like to point fingers at any specific player. But man…
Drew Brees threw two interceptions but really pulled it together for the second half. After stalling for only 3 points in the first half, the offense really came alive. Ultimately shot itself in the foot with the Thomas fumbles, but that's life.
On defense, Delvin Breaux had a rough time of it as well. He played well off the receivers on every snap, and gave up the Broncos last TD. Hopefully, it's rust. 
The one bright spot was the pass rush, which finally clicked. Cam Jordan had his best game of the year and looked like a bonafide all-pro. And Ellerbe looked great. But it wasn't enough.
Can't write more than this. That loss was the worst.
Only consolation: Falcons lose.
This article originally appeared on