Cris Carter Shares Blunt Opinion on Jared Goff-Rams Situation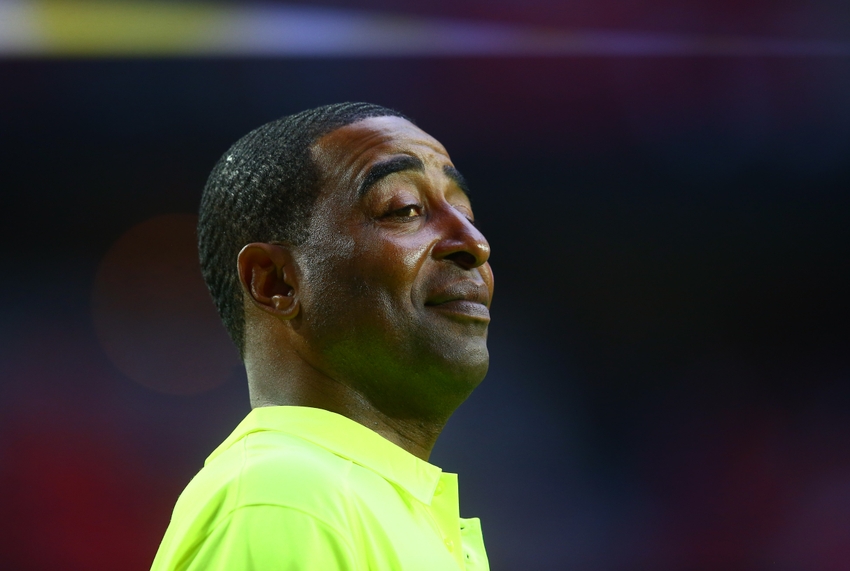 National Football League Hall of Fame receiver Cris Carter is coming down hard on the Los Angeles Rams and Jared Goff.
Cris Carter thinks Case Keenum is better than Jared Goff and that's why the Los Angeles Rams haven't made the switch to their No. 1 overall pick yet.
Carter was a guest on FOX Sports' The Herd with Colin Cowherd and was just the latest NFL great to share his opinion on the situation. Carter thinks the Rams made "a colossal mess-up" drafting Goff:
Cowherd: "So you do think Jared Goff is just… dude can't play?"
Carter: "Case Keenum? you tell me where Case Keenum is the answer for anything… But I'm going to draft a kid from Cal, with the No. 1 pick, I'm moving this franchise, and he's not going to play? They have made a colossal mess-up. Just admit it. We all make mistakes."
Based on his reasoning, Carter is accurate, albeit bluntly.
If Goff was any better than Case Keenum, the Rams would have put him in already. There's no question head coach Jeff Fisher would like to be out of the fire already, so why prolong the pain if the No. 1 overall pick can play?
It seems awfully odd that Fisher and the Rams organization would put themselves in that position given all the fanfare of a move to Los Angeles. The first season in a new city and the Rams aren't going to show off their prized jewel instead of sending a dull rock out there in Keenum?
Carter's opinion has been one of many throughout this process.
Rams legend Eric Dickerson basically said Keenum is a backup and is being overexposed. Green Bay Packers legend Brett Favre told SiriusXM NFL Radio that Fisher is likely holding Goff back because he isn't ready and inserting the rookie behind center would be a signal that the season is over.
This article originally appeared on