Cowboys wise not to trade first rounder for Jets' Sheldon Richardson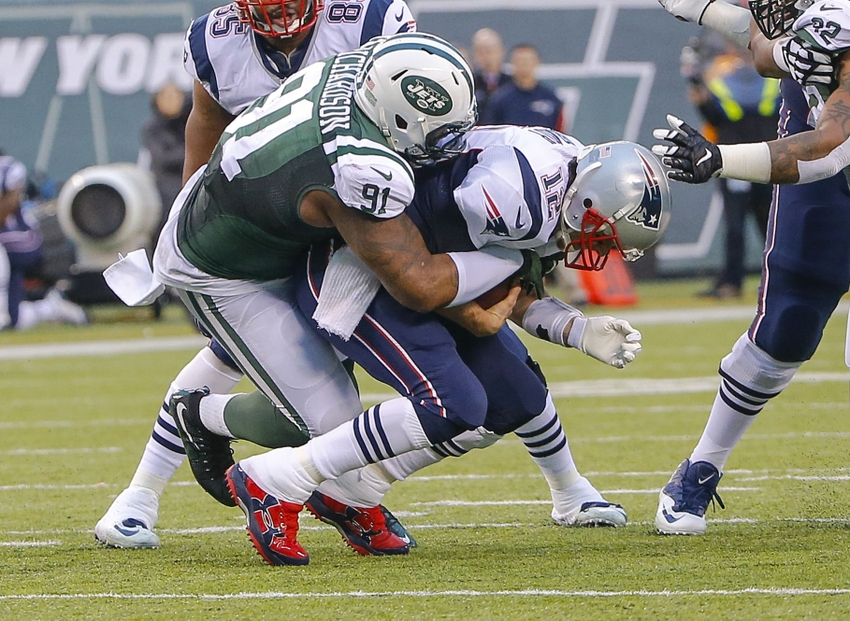 The Dallas Cowboys were wise to avoid trading a future first round selection to the New York Jets for defensive end Sheldon Richardson.
It's no secret the Dallas Cowboys biggest weakness is pass rush. Currently ranked 30th in the NFL in sacks with 11.0 and in a three-way tie for last place in that statistic, the Cowboys have struggled for several seasons now to find a consistent pass rusher. That's despite drafting defensive ends DeMarcus Lawrence and Randy Gregory with their previous two second round selections prior to 2016.
So when the NFL trade deadline came and went last week, it seemed like the Cowboys once again failed to find that key piece to aid their overachieving defense. But it seems it wasn't for a lack of trying. It's now being reported that Dallas was actually approached by the New York Jets to trade for such a player.
"It is true that the New York Jets called the Dallas Cowboys last week about a trade for defensive end Sheldon Richardson," wrote Fort Worth Star-Telegram beat writer Clarence E. Hill Jr. on Wednesday. "The deal was dead on takeoff because the Jets wanted a first-round pick in return for Richardson, per a source…That was a non-starter for the Cowboys regarding a player they didn't know if they will keep beyond next season when his contract ran out."
Richardson was the Jets' first round pick, 13th overall, out of Missouri back in 2013. In his first season, he recorded 78 tackles and 3.5 sacks. Richardson was named NFL Defensive Rookie of the Year. The following season, he received his first Pro Bowl bid, after posting 67 total tackles and a career-high 8.0 sacks.
But last year, Richardson was suspended for four games due to violating the league's substance abuse policy. The 25-year old was suspended again in 2016, this time for just one game after an off-the-field traffic incident where he allegedly drove over 140 miles per hour and attempted to evade the police.
Despite his off-the-field issues, the Jets still opted to pick up the fifth-year option on Richardson's rookie contract. That means New York would retain the young defender through 2017 at a price tag of $8.069 million next season.
The Jets are stacked along their defensive line with names like Leonard Williams and Muhammad Wilkerson already vying for playing time. So Richardson was and is expendable. Especially considering the various other needs across their roster.
Pro Football Focus currently ranks Richardson as the 26th best edge defender in the NFL (80.9), with the second highest score (85.6) as a run defender.
Despite the accolades, the Jets asking price of a first round pick in either 2017 or 2018 was too high for Dallas. Especially considering the fact Richardson is a better run defender than pass rusher. Throw in his suspensions and the recent revelation that he is regularly late to team meetings or misses them completely, and it seems the Cowboys made a very wise decision to refuse the trade.
The fact is the Dallas Cowboys have good team chemistry right now. The last thing they need is to bring in a possibly troubled player that could end up being a disruptive force. Combine those issues with the fact Richardson has less than two years on his current contract, and the price tag of a first round selection was simply too high.
Through eight games so far this season, Richardson has 34 total tackles and 1.5 sacks.
This article originally appeared on