Cowboys vs Steelers: A Fantasy Football Goldmine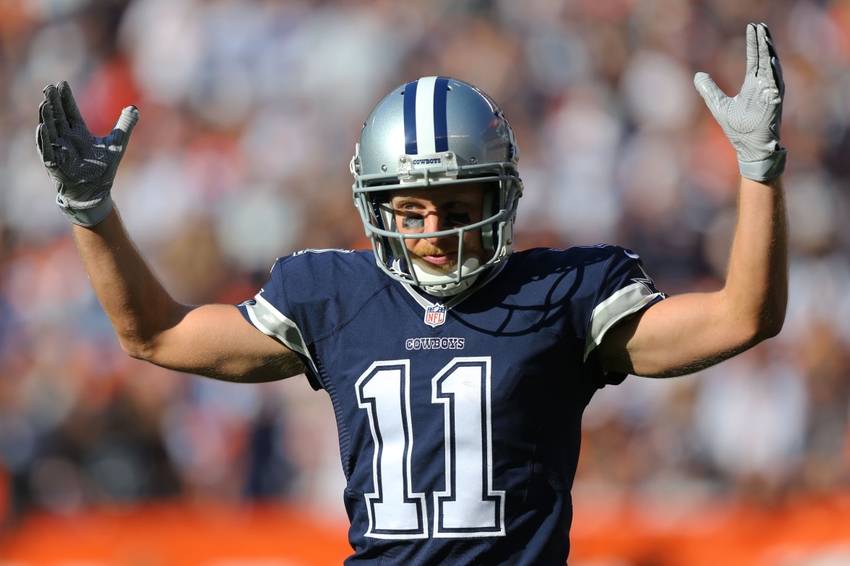 The upcoming 7-1 Dallas Cowboys at the 4-4 Pittsburgh Steelers matchup on Sunday will be a fantasy owners dream. Here's why…
Years ago, before the internet became to be. A genius invented fantasy football to get us through the work week. Mondays are for cementing your win against your opponent or to ensure that your team's loss is a embarrassing one. Tuesdays are to reflect and review your roster.
During this time you can put in a waiver claim for a player you feel is over looked and on the rise. On Thursday night we actually have football which sets you up for Friday. Then, there's Friday. You suddenly have energy through out the day which probably is used to do player and team defense research instead of doing actual work.
Finally, five o'clock rolls around and its Friday afternoon. Pat yourself on the back, you've made it through the work week. All you have to do now is sit back and wait for noon Sunday to witness your team dominate your opponent.
If you find yourself watching the Dallas Cowboys battle the Pittsburgh Steelers then you've found a fantasy football goldmine. Below are the players to own for these two teams.
Dak Prescott: No one would've believed that he would be one of the elite Quarterbacks in fantasy football. Currently, ESPN ranks him 9th among all quarterbacks averaging 20.3 fantasy points per game in points per reception (PPR) leagues.
Ezekiel Elliott: He is definitely making his case for rookie of the year rushing for 100 yards in half of his games (8) and scoring at least one touchdown in five of them. He is averaging 19.6 fantasy points per contest (PPR).
Cole Beasley: Easily one of two of Prescott's favorite receivers. He is second in targets to Witten, only trailing him by three. However, he is the team's most productive receiver. He is averaging  14.1 points in PPR.
Jason Witten: Dak Prescott looks for him often, as the veteran Tight End leads the team in targets. In Cowboys last game versus the Browns, Witten went off for 8 receptions, 134 yards, and a touchdown. Except more of that kind of production for games to come and Prescott gets more comfortable with him.
Dez Bryant: Coming back from injury, Dez Bryant is a wild card. He did get involved in a big way against the Eagles in Week 8 hauling in four receptions for 113 yards and a touchdown. However, because Dak Prescott loves to share the football with all of his receivers Dez wont be the go to guy as he is always drawing double teams.
Dan Bailey: Yes, kickers get love too and whats not to love about Dan Bailey? He is perfect. Well, almost. He has missed only two field goals so far this entire year and is ranked 11th best kicker in fantasy football.
Ben Roethlisberger: So far its been another productive year for the Steelers Quarterback. Ranked 11th he comes in throwing at least one touchdown in every game he's played in.
Le'Veon Bell: The entire Steelers offense benefits from this dynamic back. He is one of the games most exciting players to watch. From a fantasy standpoint he has scored in double digits in every game he has played in sense coming back from suspension. He is averaging 12.4 points in PPR leagues.
Antonio Brown: It's true, the Steelers definitely know how to scout for talent as they have yet another dynamic player to catch the ball. Brown has been considered one of the best wide receivers in the NFL the last three years. His fantasy numbers prove it as well. He averages 19.5 points in PPR leagues and is top five in targets in the NFL.
When it comes to fantasy football, nothing is guaranteed and your player can be out of a game for any reason at any time. Luckily, the fantasy football wont affect the outcome of an actual game.
This article originally appeared on