Cowboys @ Vikings on TNF: Win a Weekender Bag!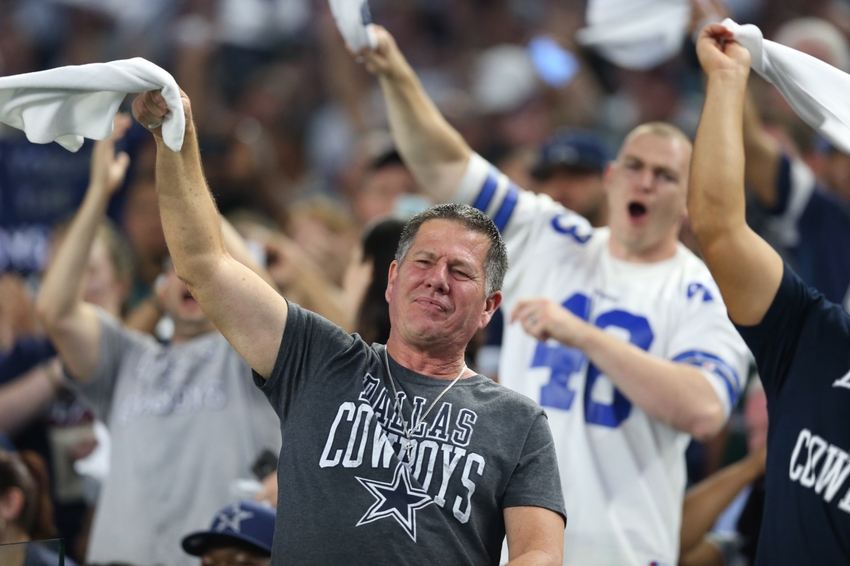 NBC Sports is giving away a Weekender Bag to one lucky Landry Hat reader to prepare them for the Dallas Cowboys big game against the Minnesota Vikings on Thursday Night Football.
NBC Sports wants to encourage all NFL fans to start their weekend early tomorrow night by watching Thursday Night Football featuring the Dallas Cowboys versus the Minnesota Vikings starting at 7:00pm CST, 8:00pm EST on NBC.
To help Cowboys fans prepare for the big game on TNF, and to get an early start on the busy sports weekend, NBC dropped off a couple official Thursday Night Football Weekender Bags at The Landry Hat filled with some fun items. Inside we found, among other things, a few unique local treats from both the Dallas and Minnesota areas.
And the good news is: We have an extra one that we'd love to share with a lucky reader!
Here's what the custom Thursday Night Football on NBC Weekender Bag includes:
From Dallas: Hop & Nuts Beer Salt nuts, Ritchie Hill Cheese Straws, Moravian Ginger Cookies
From Minneapolis: Pat O'Brien's Hurricane Mix, Cajun Gator Jerky, Aunt Sally's Pralines
A TNF "Snack Helmet"
A TNF game day fleece onesie
So, how do you get a chance to win your very own TNF Weekender Bag? It's easy!
Just follow these three steps for a chance to win.
Step One:
Follow The Landry Hat on Twitter here: @LandryHat
Step Two:
Follow The Landry Hat on Facebook here: facebook.com/TheLandryHat
Step Three:
Send out a Tweet via Twitter with this exact phrase:
I love reading about the Dallas Cowboys on The Landry Hat and I'll be watching Thursday Night Football on NBC! #LandryHat #TNF #TNFonNBC
Here's an example:
That's it!
A winner will be selected from the entries and contacted via Twitter direct message.
The Landry Hat would like to thank NBC, Thursday Night Football and CIVIC for the opportunity to offer this great Weekender Bag to a member of our reader base. And thank you all for being loyal TLH supporters!
This article originally appeared on