Cowboys @ Vikings Final Injury Report: 11 Players Questionable, Out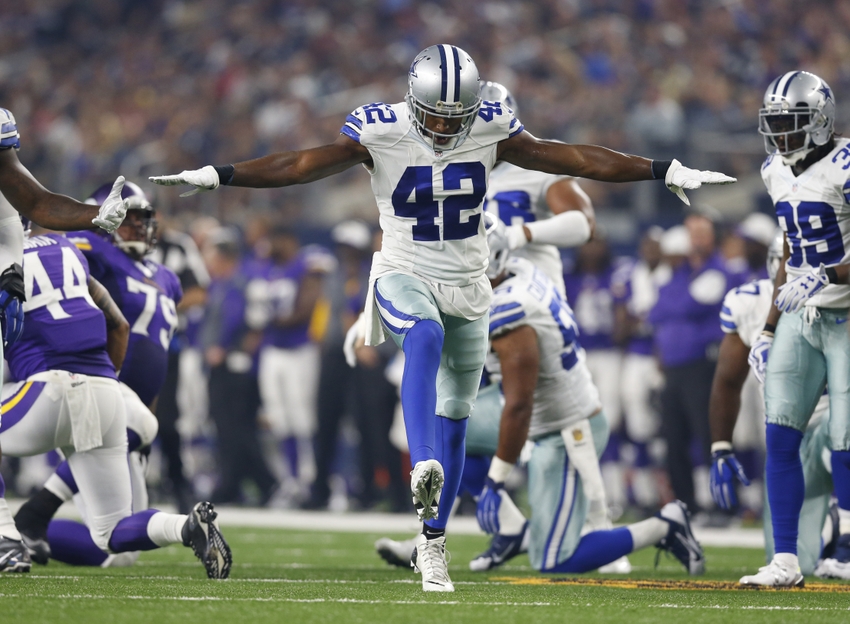 As the Dallas Cowboys prepare to take on the Minnesota Vikings this Thursday night, eleven different Cowboy players appear as questionable or have been ruled out on Dallas' final injury report.
Preparing to face a 6-5 Minnesota Vikings team on Thursday night, the 10-1 Dallas Cowboys will do so with some of their players being less than 100% healthy or ruled out completely for the upcoming contest.
Listed as questionable on Dallas' final injury report are offensive tackle Tyron Smith (back/hip), defensive end DeMarcus Lawrence (back), safety Barry Church (forearm), defensive end Jack Crawford (foot), defensive tackle David Irving (illness), linebacker Sean Lee (illness) and defensive tackle Terrell McClain (thigh).
Out of the seven questionable players for Dallas, both Irving and Lee returned to practice on Wednesday to be full participants following their separate bouts with illness. The other five, Church, Lawrence, Smith, Crawford and McClain were all limited throughout every practice session the Cowboys had this week.
Church is expected to make his return to the Cowboys secondary Thursday night against the Vikings. The 28-year old veteran has been out for a month with a broken forearm. Church is going to be wearing a protective sleeve on his arm while playing in Minnesota.
The Cowboys already have four players who have been officially ruled out against the Vikings on Thursday. Those names include: cornerback Morris Claiborne (groin), linebacker Justin Durant (hamstring), offensive tackle Chaz Green (back) and safety J.J. Wilcox (thigh).
Luckily for Dallas, Church is returning this week since Wilcox, the player who has been starting in his place in the secondary, is now out. And with Durant also sidelined, expect more playing time for second-year linebacker Damien Wilson in this upcoming matchup.
More from The Landry Hat
This article originally appeared on