Cowboys @ Steelers Final Injury Report: 7 Players Questionable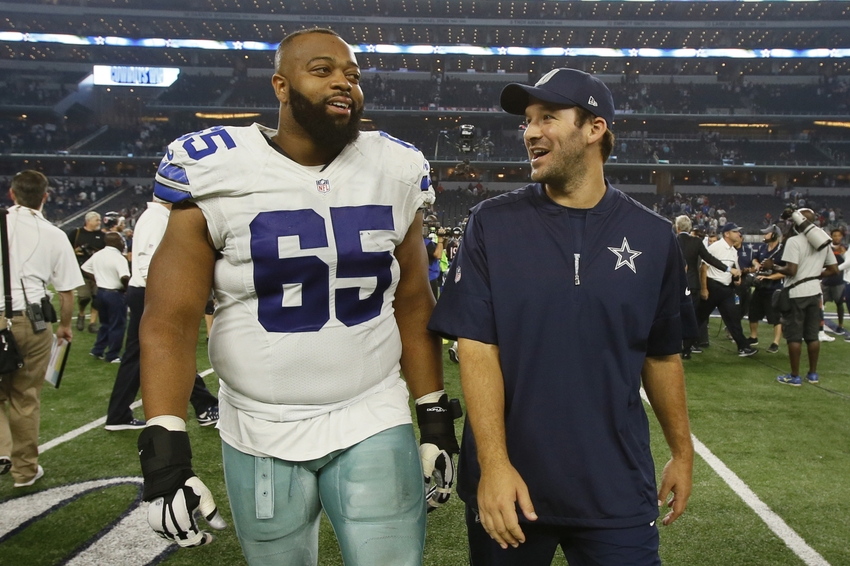 As the Dallas Cowboys prepare to take on the Pittsburgh Steelers this Sunday, nine different Cowboy players appear as questionable or have been ruled out on Dallas' final injury report.
Preparing to face a 4-4 Pittsburgh Steelers team on Sunday, the 7-1 Dallas Cowboys will do so with several of their players being less than 100% healthy or ruled out completely for the upcoming contest.
Listed as questionable on the Dallas' final injury report are quarterback Tony Romo (back), wide receiver Dez Bryant (knee), offensive tackle Tyron Smith (back/hip), defensive end DeMarcus Lawrence (back, shoulder), offensive tackle Chaz Green (foot/back), offensive guard Ronald Leary (concussion) and defensive end Ryan Davis (hamstring).
For the first time this season Romo was listed as questionable instead of being ruled out for an upcoming game. Despite the improvement in status, the 36-year old quarterback, who is recovering from a compression fracture in his back, is unlikely to be active against the Steelers on Sunday. Even just as a back-up.
Out of the seven questionable players for Dallas, only Romo and Bryant were full participants in all three practices this week. Both Davis and Leary were full participants during Friday's practice session only. Lawrence and Smith were both limited during the Cowboys' final practice yesterday.
Out of the questionable list, only Green missed Friday's practice session after being limited the previous two days. The reserve swing tackles has now been downgraded to out for Sunday's contest.
The Cowboys players who have already been ruled out for Sunday's game against the Steelers on Sunday are strong safety Barry Church (forearm) and cornerback Morris Claiborne (groin). Neither player is expected to return until sometime in December.
This article originally appeared on