Cowboys-Lions Game Could Determine MVP Outcome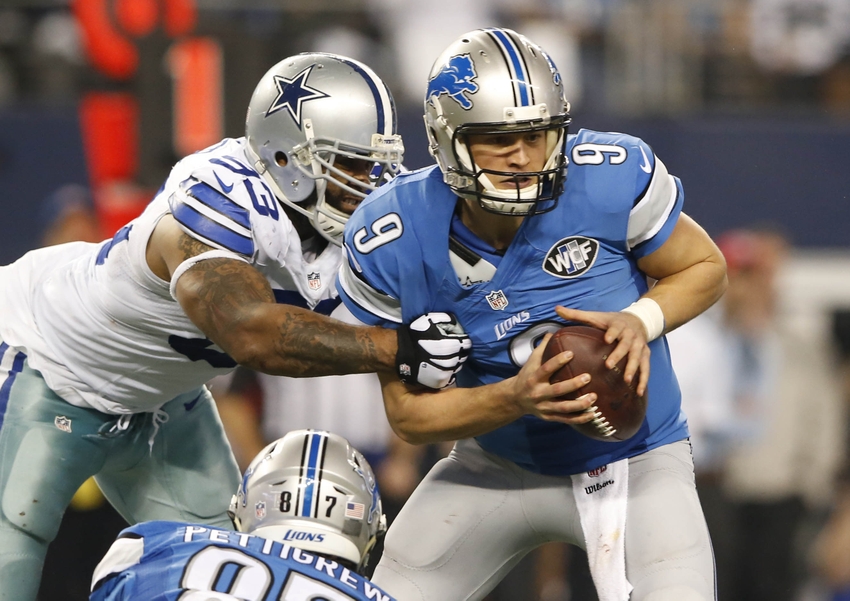 The Dallas Cowboys are 11-2 after yesterday's loss to the Giants. They have two very talented and successful rookies in quarterback Dak Prescott and running back Ezekiel Elliott. Both Prescott and Elliott are considered heavily in the mix in the 2016 MVP race. Matthew Stafford played through a hand injury, and his second-worst statistical game of the season on Sunday, but still led his team late for his 8th 4th-quarter comeback.
The Lions are 9-4, and in good position to win their first NFC North title since 1993. Dallas has also outperformed expectations with Tony Romo going down and what was thought to be a below-average defense.  In one of the best matchups of the season, the Cowboys and the Lions will be playing on Monday Night Football in Week 16. It's a game that could have Playoff seeding implications.
Both teams have valid cases as to why their player (or players in the case of Dallas) should be the front-runner. Lions QB Matthew Stafford was expected to regress this season without Calvin Johnson, but has somehow become better. He has a chance to beat Dak and Zeke head to head, on national television as a likely underdog.
On the other hand, Prescott can quiet his critics (and Jerry Jones) once and for all with a big game and statistically outperforming Matthew Stafford. It's the same situation for Zeke. If he can run for a couple hundred yards and be the reason his team wins the game — which would seal the NFC's top spot essentially — it would be hard to vote against Elliott.
So as you can see, the narrative is there for these three surprise MVP candidates. Let's take a look at each player to see how they stack up to one another.
Matthew Stafford – Detroit QB
Team Record: 9-4 (1st in NFC North)
3,447 Passing Yards, 22 Touchdown Passes,
7 INTs, QB Rating: 97.8
193 Rushing Yards, 1 Rush TD
Dak Prescott – Dallas QB
Team Record: 11-2 (1st in NFC East)
3,139 Passing Yards, 20 Touchdowns Passes
4 INTs, QB Rating: 102.7
218 Rushing Yards, 5 Rush TDs
Ezekiel Elliott – Dallas RB
Team Record: 11-2  (1st in NFC East)
1,392 Rushing Yards, 12 Rush TDs
28 Catches for 322 Yards, 1 TD
So, as you can see, all three players are having fantastic seasons. Elliott is the best running back in the NFL this season. Prescott and Stafford are two of the most efficient passers of 2016. While others have slightly better stats, it's the wins along with high QB ratings that put these two in the mix. The Cowboys and Lions play next Monday night with what could be a whole lot riding on the game.
Like SideLion Report on Facebook! and follow Matt on Twitter @MattUrben88.
More from SideLion Report
This article originally appeared on