Cowboys' J.J. Wilcox Lays Out Maurice Harris With Big Hit (Video)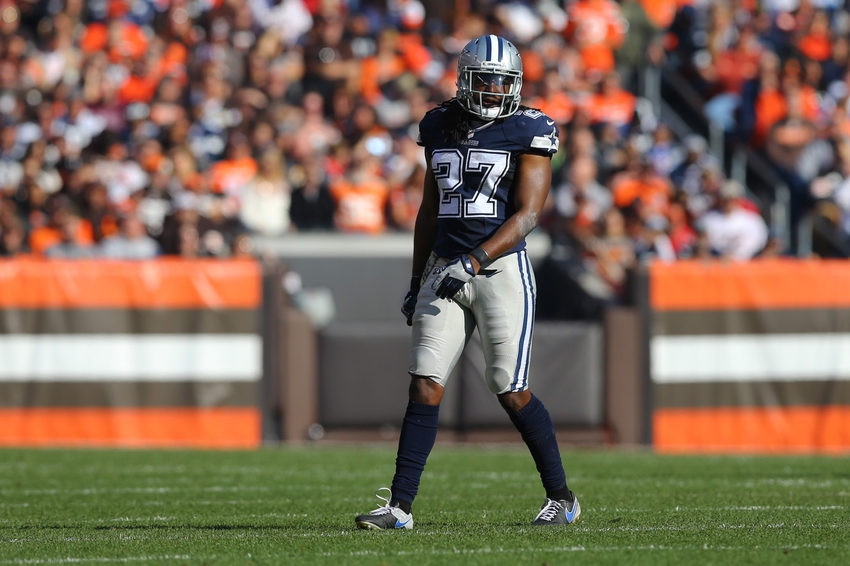 The Dallas Cowboys have been able to set the tone on defense when they need to and strong safety J.J. Wilcox brought in the wood on this play.
Two important members of the Dallas Cowboys secondary were unavailable for their Thanksgiving Day game against the Washington Redskins, as strong safety Barry Church and breakout cornerback Morris Claiborne were ruled inactive.
Church's absence didn't prevent the Cowboys defense from beating up wide receivers over the middle of the field, though, because J.J. Wilcox stepped up to the plate.
Before the second half, he shelled Redskins rookie wide receiver Maurice Harris, holding the man to a short gain and putting him down on the turf with authority.
Harris must have thought he had a little bit of space after securing Kirk Cousins's pass on the drag route, but Wilcox came exploding through with a huge hit. Give Harris plenty of credit for holding on, but that was a killer hit from Wilcox to make a statement with about a minute left.
When he's been on the field this season, Wilcox has been solid. He's one of a number of players on the Cowboys defense that has made key improvements in 2016. Formerly a huge liability, Wilcox is having the best year of his career so far, as the 25-year-old is starting to make good on this third-round pedigree.
The Cowboys defense is 13th in the NFL in yards allowed per game and fifth in points per game allowed. They have shown plenty of heart under ace defensive coordinator Rod Marinelli and it's hard not to be a fan of this highlight reel-worth leveling provided by Wilcox.
This article originally appeared on