Cowboys fan makes slight change to 'Super Bowl LI Champions' tattoo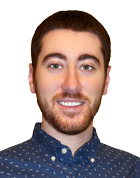 Entering Sunday's game against the Green Bay Packers, the Dallas Cowboys looked like legitimate Super Bowl contenders. They appeared as such for months, rolling to a 13-3 record and the No. 1 seed in the NFC. There was plenty of reason for Cowboys fans to be confident, but arrogance can sometimes blind judgment.
That's what happened to Jordan Garnett, who got a "Super Bowl LI Champions" tattoo back in December, going all in on Dallas winning the title this year.
@nfl Hey Dallas Cowboys! Now it's official. Don't let me down. SUPER BOWL 51 CHAMPIONS!!! Tattooed on 12/6/16. I'm calling it now. pic.twitter.com/BRDkhicgOS

— Jordan Garnett (@jordangarnett) December 6, 2016
Well, that didn't happen, and he's already doubling down on Super Bowl LII. He made a slight adjustment to his tattoo already, and you can probably guess what it was.
"Only those who dare to fail greatly can ever achieve greatly." I know 100%. I had a vision! @dallascowboys SUPER BOWL 52 CHAMPS! pic.twitter.com/t2jpAzf7RR

— Jordan Garnett (@jordangarnett) January 18, 2017
Garnett had enough room to add an additional 'I' if it didn't work out this year, but if the Cowboys don't win it all next season, he may not have space for LIII.
A seemingly die-hard Cowboys fan, Garnett told the Palm Beach Post that he was crushed by the loss.
"I cried my eyes out last night," Garnett said on Monday. "… Obviously, I'm not that great with guarantees. But I'll guarantee it again: We'll win it next year."
For the sake of this guy's arm (and sanity), the Cowboys better do just that.