Cowboys exec says 'there's no chance' Dallas will sign Johnny Manziel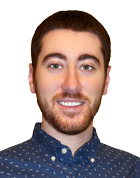 Johnny Manziel and the Dallas Cowboys have been linked ever since the quarterback entered the 2014 NFL Draft. The Cowboys, of course, passed on him in favor of a much safer pick – guard Zack Martin – who has turned out to be a home run for Dallas.
The connection has continued to be discussed with Manziel on the open market after being cut by the Cleveland Browns, but even the quarterback-needy Cowboys have no interest in the troubled 23-year-old.
"There's no chance," Cowboys executive vice president Stephen Jones said Friday on the Tiki and Tierney Show. "Obviously Johnny needs to get his hands around his life. He needs to do the things that make him a good person off the field, I think, before he can ever have any chance of being successful in our league."
Jones and his father, Jerry, have been asked numerous times about Manziel, shooting down the idea of bringing him in every time. It's no surprise they're reluctant to give Manziel a shot, seeing as he has yet to prove he's gotten his life in order off the field.
Jones echoed that further during his appearance on the show.
"He's a guy obviously from Texas that we've all followed and had an amazing career there at A&M," he said. "Unfortunately, he has some things that are holding him back not only as a football player, but as a person in life. We certainly hope he gets his hands around that because he's obviously a guy who has had some very unique successes in his life."
It remains to be seen if Manziel will ever get another chance in the NFL, and at this moment, it looks highly unlikely. It's even less likely that his comeback will be with the Cowboys.
In fact, Jones went as far as to say "at the moment, it certainly won't be in Dallas."