Cowboys Dak Prescott, Dez Bryant not ready for playoffs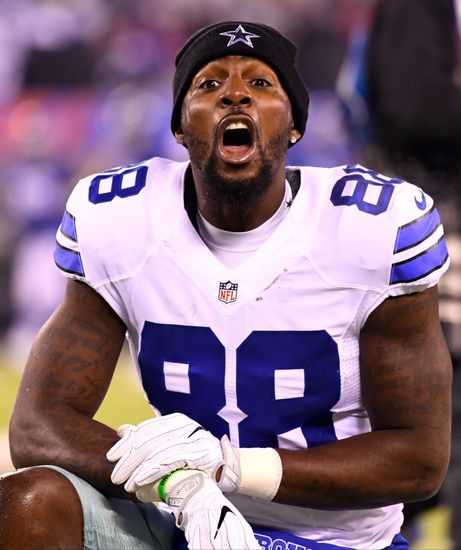 The Dallas Cowboys' young quarterback and star wide out are not ready for the playoffs. Both players need to answer a bunch of questions and refocus.
The last three months have been full of great moments for the Dallas Cowboys. The questions started surrounding the team if they had peaked too soon, and on Sunday against the New York Giants, the starting quarterback and star wide receiver appear to be less than ready for the post-season.
Most fans have all expected the winning streak to come to an end at some point. But, I don't believe any of them expected the team to average 12 points over their last two games. The offense has played pathetic football, and rookie quarterback Dak Prescott has came crashing down to earth. I hate to rush to judgment, but it may be time to go back to veteran quarterback Tony Romo.
I openly question some of the play-calling that offensive coordinator Scott Linehan drew up as well. We were in command of this game in the first half, but Linehan time and time again went away from the run. When star running back Ezekiel Elliott was averaging over five yards per carry, you better find a way to get your best player the ball.
Now, let's focus on wide receiver Dez Bryant. Most Cowboys fans will argue that Dez is a top five play-maker at his position in the NFL. I could not disagree anymore. Dez has disappeared time and time again in big games, and was involved in all three turnovers by the offense on the night.
That's unacceptable for a player that's supposed to be a cornerstone for the franchise. I will go on record to say that I believe Dez should be in the hot-seat based on his performance. He's simply not delivering based on his pay scale.
Perhaps this loss will serve this team well as they may be able to use it as a tool to refocus and get back on track.
Personally, I have been a fan of this team for too long to believe in them until they give me a reason to in January. I've seen this team lose in the playoffs many, many times since they last won a Super Bowl 21 long years ago.
The red-hot Tampa Bay Buccaneers are headed to Dallas next week, and the Cowboys have a lot of questions to answer in seven short days. Will this team answer the bell, or come up short and disappoint their fans when it matters most once again?
This article originally appeared on