Cowboys coaches excited about Morris Claiborne's progress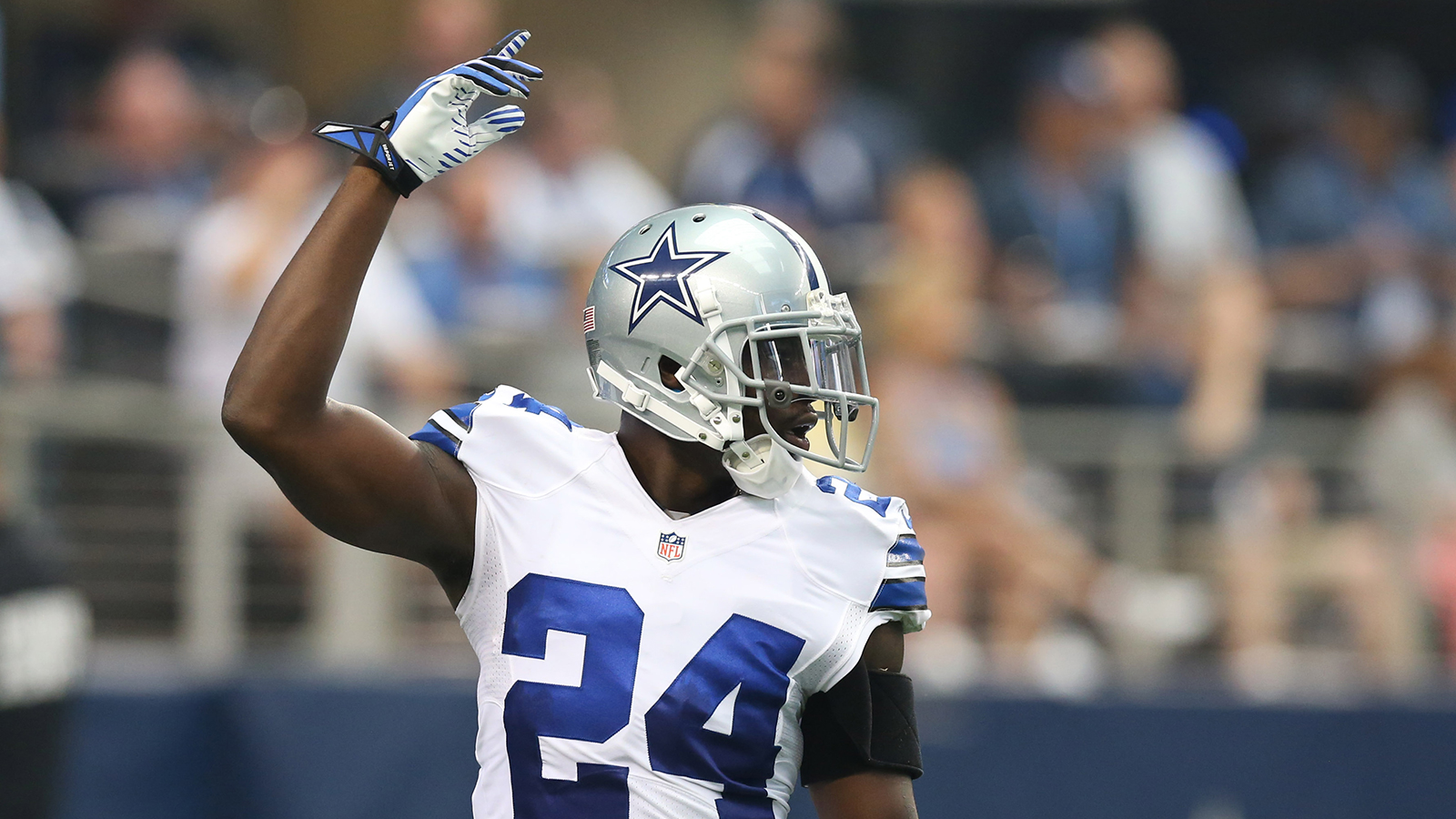 Former No. 6 overall pick Morris Claiborne has been making strides in his recovery in recent weeks. The vibe around Valley Ranch has gone from cryptic to cautiously optimistic when it comes to his status heading into 2015. Claiborne is coming off September surgery to repair a ruptured patellar tendon in his left knee, but his recovery has gone even better than expected so far.
Dallas Cowboys head coach Jason Garrett said the difference is noticeable.
"He's done an excellent job in his rehab," Cowboys coach Jason Garrett said, per Jon Machota of the Dallas Morning News. "He's done a lot of work on the field, and he's moving around better. He's getting stronger, physically stronger, up top, but also in his lower body. I think he's responding well with that.
"He's a little bit in that category where we start him slowly in the football part of it, keep him out of some of the competitive situations until he gets his feet underneath him."
Defensive coordinator Rod Marinelli believes that Claiborne's presence has been a real boost for the entire team on and off the field.
"It's just nice to have him here," defensive coordinator Rod Marinelli said. "He's a quality person and he's a terrific athlete."
If Claiborne makes it back in time for training camp, he will compete with Brandon Carr and rookie Byron Jones to start at cornerback across from Orlando Scandrick.
(h/t Dallas Morning News)
Photo Credit: Matthew Emmons/USA TODAY Sports