Cowboys Catch Eagle Sleeping, Go 30 Yards on Fake Punt (Video)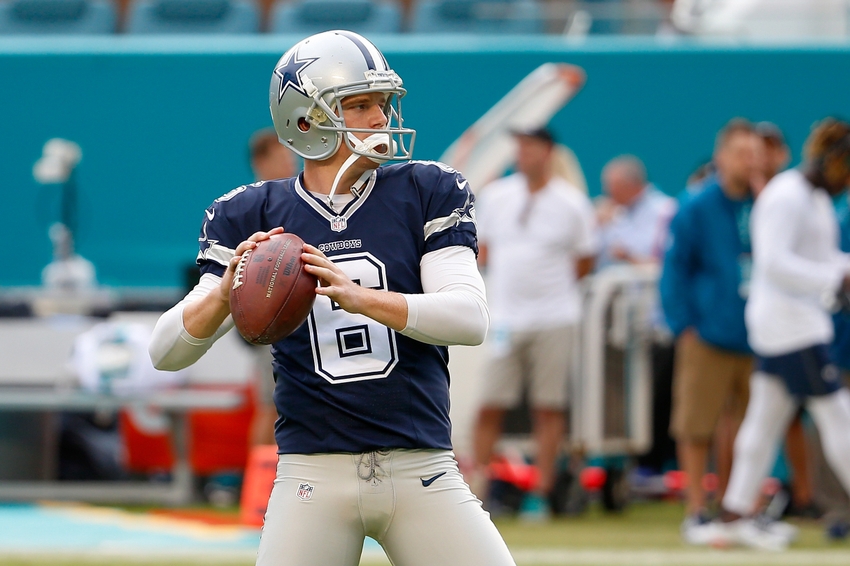 The Dallas Cowboys caught the Philadelphia Eagles getting a bit complacent, burning them for 30 yards on a fake punt by Chris Jones.
After keeping things close for the first half and early in the third quarter, things seemed to be slipping away for the Dallas Cowboys on Sunday Night Football. In the third quarter, the Philadelphia Eagles took a 20-10 lead on a touchdown pass from Carson Wentz to Jordan Matthews. With Dak Prescott not converting on the ensuing drive, the Eagles looked to really take control.
At least, that's what they appeared to think was going to happen.
Prescott and Dez Bryant miscommunicated on a deep ball to bring up fourth down. The Cowboys punting unit came out onto the field and set up to try and pin the visiting Eagles deep. Philly sat back and didn't expect anything but the punt to happen. Instead, Dallas punter Chris Jones took off and ran with the snap. And he kept running…and running…and then he had gone 30 yards and earned the Cowboys an enormous first down.
🚨 FAKE PUNT ALERT! 🚨@DallasCowboys execute the fake to perfection.

First down! #PHIvsDAL https://t.co/ac8R2PDBSO

— NFL (@NFL) October 31, 2016
It's one thing for punter Chris Jones to get a first down—it's another, far more impressive thing for him to break off almost a third of the field on a fake punt run.
Not only was this a fantastic play to pick up a huge chunk of yardage, but it was huge for the Cowboys in the context of this matchup. All of the momentum that they'd appeared to lose was back in an instant. They were able to capitalize, too. Dan Bailey kicked a field goal after the offense moved a bit further, cutting it to a one-score game on Sunday Night Football.
This article originally appeared on