Cowboys' David Irving, Browns' Cam Erving ejected for fighting in first three minutes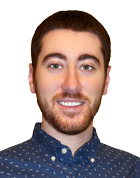 The 0-8 Cleveland Browns got off to a scorching hot start against the Dallas Cowboys on Sunday, but that positive stretch ended fairly quickly. After a 16-yard pass to Terrelle Pryor on the first play and a 44-yard completion to Isaiah Crowell on the next, the Browns stalled in the red zone.
To make matters worse, they lost starting center Cam Erving for the remainder of the game after he was ejected, along with Cowboys defensive end David Irving, for fighting on the field. The skirmish occurred after third-and-8 from Dallas' 13-yard line.
It started when Irving threw Erving to the ground away from the play. Erving then ripped Irving's helmet off, which resulted in his ejection.
Erving is a key contributor in the middle of the line, while Irving is a role player for Dallas. He's a good situational pass rusher but not nearly the impactful player Erving is.