Cowboys' Brandon Carr unlikely to be cut now that June 1st has passed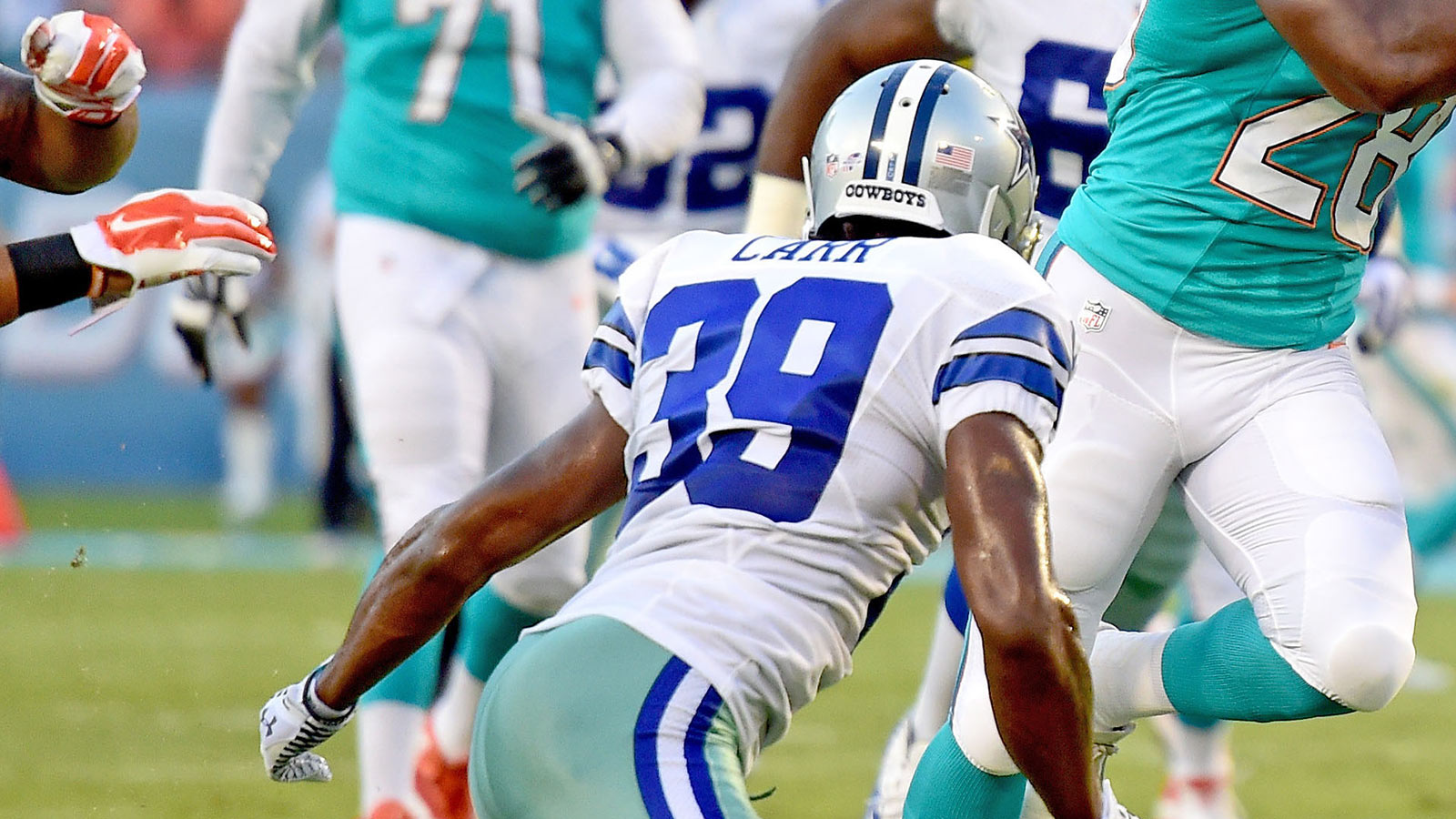 There was a lot of offseason talk focused on the contract status of Dallas Cowboys cornerback Brandon Carr. His 2015 salary cap number stands at a whopping $12.717 million, but with a large portion of that number tied to bonuses, Carr held all the leverage in contract discussions. At any point until now, the Cowboys could have released Carr, designated him a "June 1st" cut and saved about $8 million in cap space.
Now that June 1st has passed and Carr remains on the roster, you can expect him to be a Cowboy in 2015. Contrary to the belief of some fans, that's a good thing. Although Carr struggled in 2014, the Cowboys do not have much experience in their secondary behind Orlando Scandrick. Rookie Byron Jones was a first-round pick this year, but it is fair to expect him to have some hurdles to overcome in his first year. The most tenured cornerback behind Scandrick and Carr is Morris Claiborne, but he is still working his way back from injury.
(h/t ESPN)
Photo Credit: Brad Barr/USA TODAY Sports