Cowboys at Vikings Live Stream: Watch Online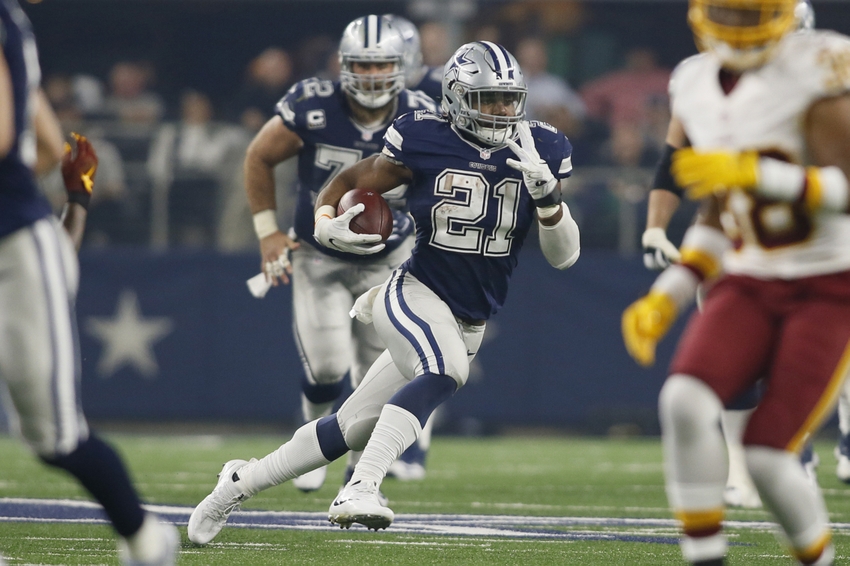 The Dallas Cowboys face the Minnesota Vikings at U.S. Bank Stadium on Thursday Night Football in Week 13. Here's all the info you need to watch.
The Dallas Cowboys have all the momentum in the world entering a NFL Week 13 with the Minnesota Vikings on Thursday Night Football. They're riding a 10-game winning streak, standing at 10-1. A win by the Cowboys not only puts them in the playoffs, but it gives them a great advantage in their path of gaining home field advantage throughout the playoffs, too.
Before that can happen, the Cowboys must fend off the Vikings, who have had a season with a great start, but since then have been close to average with a 1-5 record since that five-game winning streak. The 6-5 Vikings will also be without their head coach Mike Zimmer in this game as he had to have emergency eye surgery this week, causing him not to be able to be on the sideline.
Minnesota's run defense against the Cowboys' rushing offense is the battle to watch on Thursday Night Football. The Vikings allow 100.2 yards per game on the ground, while the Cowboys average 157.3 yards per game rushing. The question for this game will be can the Vikings stop rookie Ezekiel Elliott and the best offensive line in the NFL? If not, it will be a very long night for Minnesota.
Neither team is at a disadvantage playing on a Thursday night either, as both last played a game on Thanksgiving, where the Vikings lost to the Detroit Lions and the Cowboys defeated the Washington Redskins. With the game being at U.S. Bank Stadium, that helps the Vikings because they are 4-1 at home, but again, the Cowboys are 5-0 on the road this season.
The game airs nationally on NBC, the NFL Network and Twitter. You can stream the game online through NBC Sports live via a cable or satellite subscription. However, your best option will be via Twitter where the game will stream free on Thursday night.
Details for Thursday's game are below:
Date: Thursday, December 1
Start time: 8:25 p.m. ET
Location: Minneapolis, MN
Stadium: U.S. Bank Stadium
TV Info: NBC, NFL Network
Live Stream: Twitter, NBC Sports Live
This isn't a must-win for the Dallas Cowboys, but a win tonight guarantees them a spot in the playoffs. Plus, it puts the pressure on the rest of the NFC East and NFC in general to keep pace with them. The Vikings really could use a win Thursday as they are trying to keep pace with the Detroit Lions for first place in the NFC North.
This article originally appeared on