Cowboys at Steelers: Preview, Predictions, and More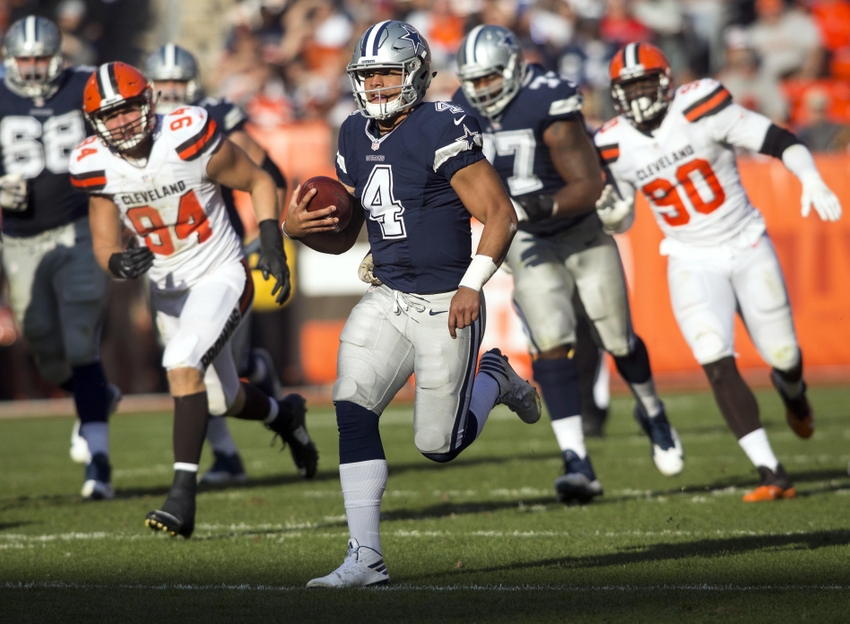 Dallas Cowboys vs. Pittsburgh Steelers
The Dallas Cowboys enter this Week 10 game with the Pittsburgh Steelers tied for the best record in the NFL with the New England Patriots and have the best record in the NFC at 7-1 overall, including winning last Sunday at Cleveland. The Cowboys have won seven consecutive games and have done so with their rookie duo and a defense that is keeping pace with their exciting offense.
Pittsburgh saw quarterback Ben Roethlisberger return to the field last Sunday after missing some time due to injury. He and the Steelers didn't play as well as they had hoped, resulting in a 21-14 loss to the Baltimore Ravens and leaving the Steelers with three-straight losses.
Speaking of Roethlisberger, Cowboys rookie quarterback Dak Prescott has drawn comparisons to the rookie season of Big Ben in that they both were thrown into the mix very early due to injuries to the veteran quarterback ahead of them on the roster. Roethlisberger did so well that season, he's been the starter ever since.
The last time these two franchises faced each other was Dec. 16, 2012, where the Cowboys defeated the Steelers, 27-24, in overtime. The last time they met at Heinz Field was Dec. 7, 2008, with the Steelers winning, 20-13.
Cowboys Keys to Victory
1. As always, the key for the Cowboys, especially against the Steelers, is the play of the offensive line. If the line can keep the Steelers from bothering Prescott and make holes for Ezekiel Elliott, then it could be a good day for the Cowboys.
2. The special teams play of the Cowboys needs to be a little more crisp. They don't need to make mental miscues against a team like the Steelers, giving them extra chances.
3. Dallas can't let Antonio Brown beat them. Stop Brown from getting into a rhythm and they have a great chance to win this game.
Steelers Keys to Victory
1. The Steelers need to force Prescott into mistakes. He doesn't make many, so the ones they force need to mean something.
2. Have a running game of their own. Yes, the Steelers have one of the best wide receivers in the game, but wear down the Dallas defensive line to make things happen.
3. Roethlisberger has to play better than last Sunday. He might be injured, but if he's on the field, Big Ben will have to lead the Steelers to a win.
Odds
Point Spread: Pittsburgh -2.5
Moneyline: Pittsburgh -140, Dallas +120
Over/Under: 50
Prediction
The Cowboys are the hottest team in the NFL with seven-straight wins and, in doing so, have built great momentum each week. The Steelers are desperate for a win, trying to avoid four-straight losses. But once the final whistle sounds, the Cowboys should be the team that controls this game.
Pick: Dallas Cowboys: 28, Pittsburgh Steelers: 21
This article originally appeared on