Cowboys at Redskins: Highlights, score and recap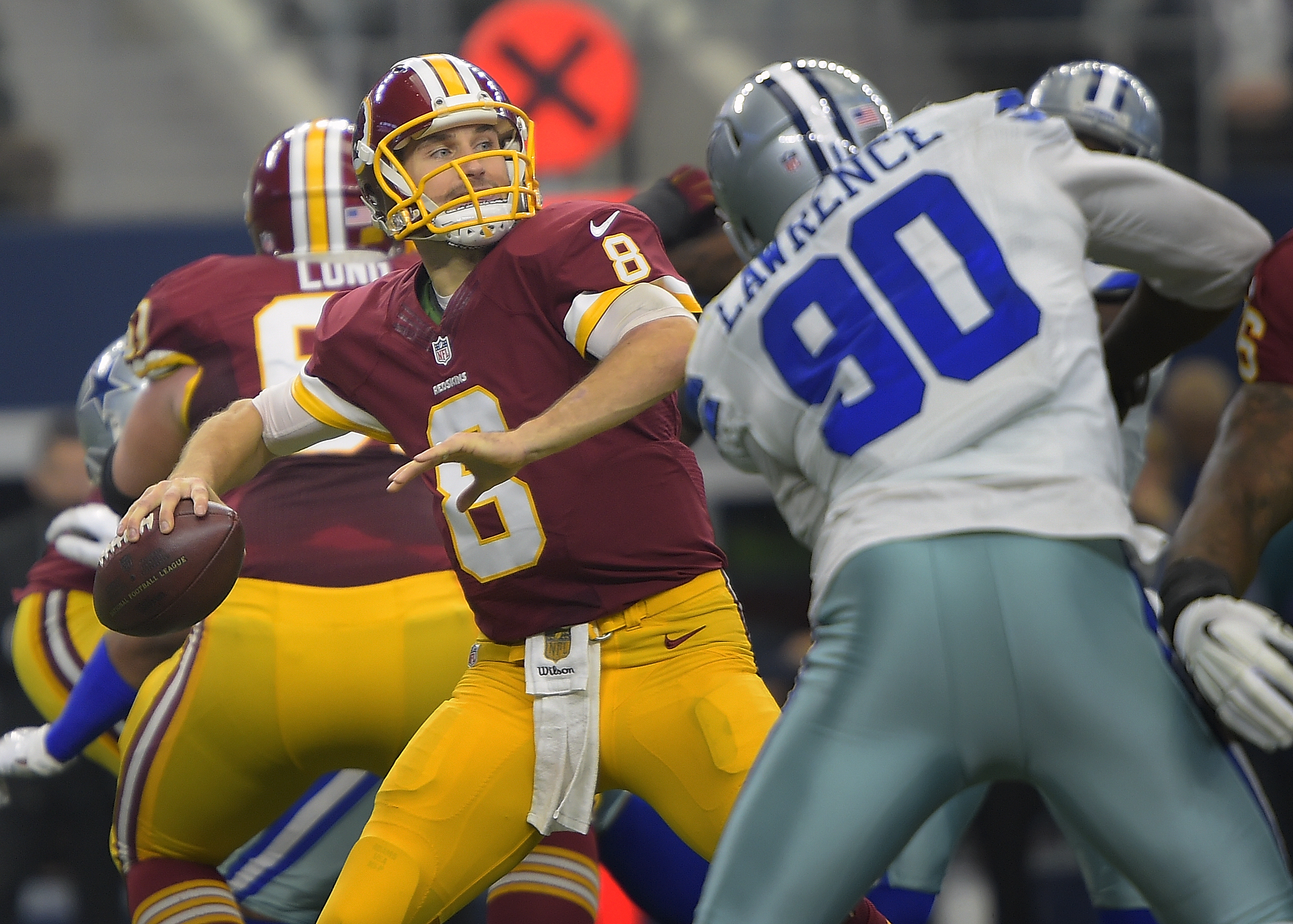 A look at the Cowboys at Redskins game from Week 2 of the 2016 NFL schedule including highlights, score and recap of the matchup at FedExField.
On Sunday, it's Week 2 of the 2016 NFL season and the Dallas Cowboys will visit the Washington Redskins in Landover, Maryland. The two teams started off their seasons on a sour note, as each recorded a loss in their first outing. Dallas dropped a one-point game to the New York Giants, while Washington was trounced at home by double-digits by the AFC's Pittsburgh Steelers.
Kirk Cousins looked steady in his 2016 debut for Washington but was unable to find the end zone successfully. He'll get another shot at the victory, once again on his home field. The Redskins were certainly lacking in the rushing department in their first game, so it will be interesting to see if they can get that going against Dallas.
For the Cowboys, rookie quarterback Dak Prescott also looked comfortable in his first regular season game. He had 45 pass attempts and threw for over 200 yards. Now he'll be matched up against the Redskins defense on their home field. One might expect that the rookie will experience some early career jitters at some point, and Washington's defense may be able to force some mistakes.
One team will be able to even its record at 1-1, while the other will drop to 0-2 and be alone at the bottom of the NFC East division.
The latest game highlights will be posted below as they happen.
Highlights
Three Stars
Here's a prediction of three players who may be the stars of the Cowboys at Redskins game.
1. Kirk Cousins
He'll be giving his team another shot at their first home win of the season. Cousins was able to guide his team to the postseason last year. He'll be facing a less-experienced Dallas team which features a rookie quarterback and running back. That said, he looked good against Pittsburgh with over 300 yards passing and will probably be able to get going against Dallas here.
2. Ezekiel Elliott
For Dallas, it seems unlikely that the rookie quarterback will continue to play comfortable each week. In that case, Ezekiel Elliott may step up. He had an OK start to his career, but the guy who is predicted to be NFL Offensive Rookie of the Year seems capable of a big rushing game at some point.
3. DeSean Jackson
If Cousins is a star of the game, expect one or more of his receivers to also be stars. In this case, the top guy is DeSean Jackson. He had 102 yards against the Steelers but no touchdowns. That could change against Dallas in this second-straight home game.
Odds
The Redskins were favored by a field goal at many sports books during the week leading up to this game.
Next Week
The Redskins visit the Giants in East Rutherford at 1 p.m. Eastern Time. The Dallas Cowboys will be back at home to host the Chicago Bears for the Sunday Night Football game at 8:30 p.m. ET.
More from FanSided
This article originally appeared on