Cowboys at Browns Live Stream: Watch NFL Online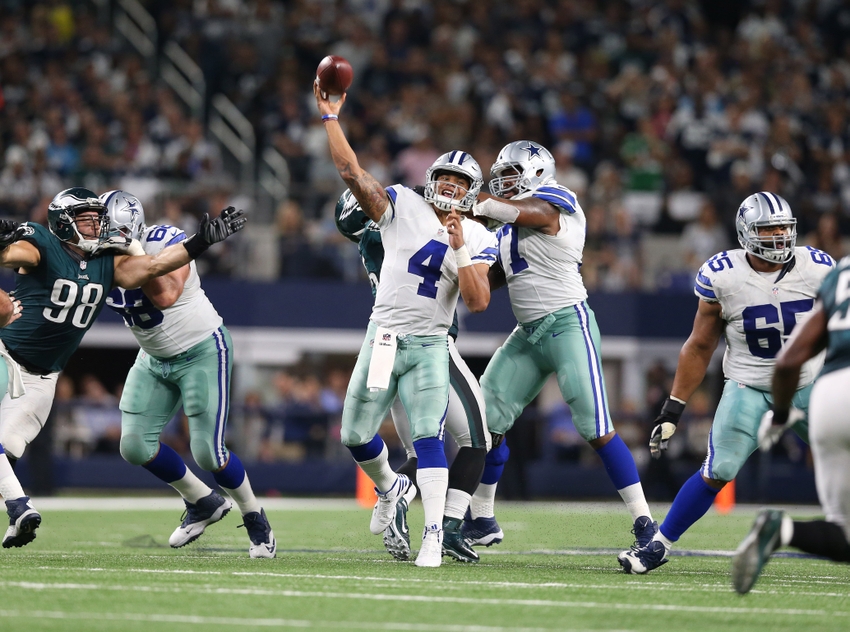 The Dallas Cowboys face Cleveland Browns at FirstEnergy Stadium in NFL Week 9. Here's all the info you need to watch online.
The Cleveland Browns are eight games into the 2016 season and are still looking for their first win at 0-8. Contrarily, the Dallas Cowboys are nearly the complete opposite with a record of 6-1. In NFL Week 9, these two teams on different paths will clash at FirstEnergy Stadium.
Rookie Cody Kessler, a third-round pick (93rd overall) this past April, will start once again for the Browns. The USC product left Week 7 early with a concussion and subsequently missed last week as well. Kessler has played in five games this season and looked solid, though inconsistent. To add a little extra pressure, he was drafted one round ahead of the Cowboys current starting quarterback Dak Prescott.
Prescott can make the Browns pay (or thank them) for passing over him during the draft. As the starter of the Cowboys, Prescott has made a name for himself on the national stage in a very short amount of time.
Comparing the two rookie signal-callers, Prescott has been far superior. Dallas' rookie has 144 completions for 1,773 yards, nine touchdown, and just two interceptions in seven games. Prescott has also completed 65.2 percent of his throws and boasts a 99.6 passer rating. Kessler hasn't been at that level, but has been solid. Through his five games, the Browns starter has 89 completions with a 66.9 percent completion rate. Moreover, he's thrown for 947 yards, four touchdowns, and only one interception to earn a 94.4 passer rating.
This game will be a battle between two teams headed in very different directions for the rest of their seasons. Eight games into their season, and the Browns are one loss away from guaranteeing another losing record. The Cowboys, however, are looking for their seventh-straight win with hopes of getting back to the playoffs.
FOX will be airing the game with Thom Brennaman and Charles Davis calling the action. For out-of-market viewers, this game can be streamed live on NFL Sunday Ticket. All you need is a paid subscription to log in online or through the app to watch.
Details for Sunday's game are below:
Date: Sunday, November 6
Start time: 1 p.m. ET
Location: Cleveland, OH
Stadium: FirstEnergy Stadum
TV Info: FOX
Live Stream: NFL Sunday Ticket
If this game goes as expected, the Cowboys should have no problems. But this is the NFL and anything can happen. Cleveland has to find a way to not only stop Prescott and the wide receivers of the Cowboys, but Ezekiel Elliott will need to be slowed down, too. Elliott is coming off four straight-games of 96 yards or more rushing. So for the Browns to win, they better make sure the running game of the Cowboys is stopped early and fast.
This article originally appeared on