Countdown to Kickoff: No. 1 Cam Newton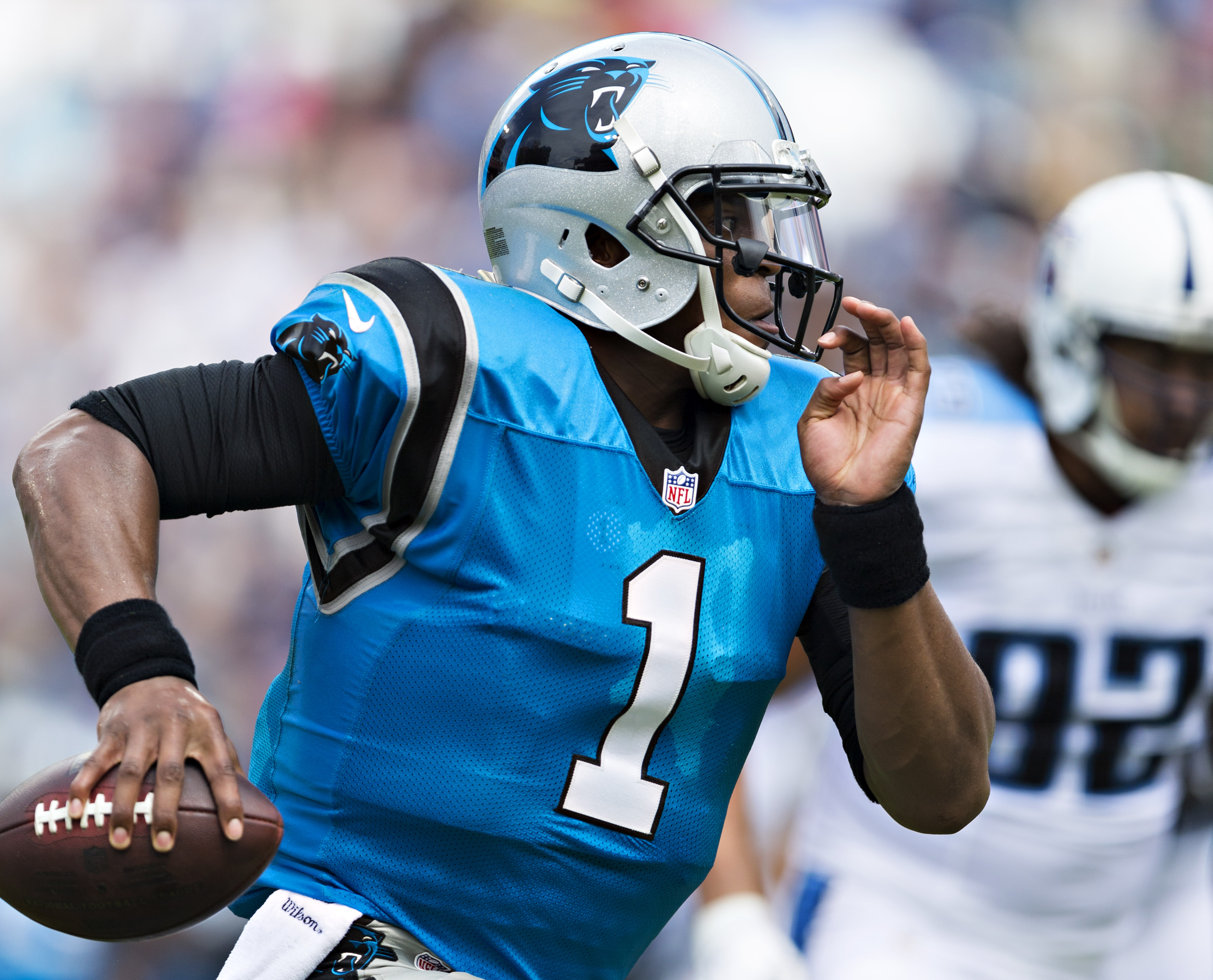 In our final installment in our Countdown to Kickoff series, we take a look at No. 1 Cam Newton ahead of his and the Carolina Panthers Week 1 game on Thursday
The day has finally come! We've reached No. 1, which means the NFL season kicks off tomorrow. And how fitting that our No. 1 is the reigning MVP and starting quarterback in Thursday night's contest, Carolina Panthers quarterback Cam Newton. No one ever questioned Newton's raw god given talent prior to 2015, but there were plenty of questions raised regarding his ability to be a successful franchise quarterback in the NFL. The strides he took last season were incredible and put those doubts to rest.
Despite missing his best wide receiver last year, Newton took a huge step forward and separated himself as an elite superstar, surpassing many of the league's best. His numbers during his MVP campaign were incredible, especially when you consider Ted Ginn was his best receiver. He threw for 3,837 yards while tacking on another 636 yards on the ground. On top of that he accounted for a league best 45 touchdowns.
Newton has always been an athletic freak. He's like Gronk with a cannon for an arm. Things really slowed down for him last year, though, and he put it altogether. There is no reason he shouldn't be even better in 2016.
It's hard to imagine how Cam doesn't get better next season. He's getting Kelvin Benjamin back and Devin Funchess has an important year of experience under his belt as does Philly Brown. Of course, Greg Olsen is still there to be his reliable safety blanket as well. Jonathan Stewart and Cameron Artis-Payne will open things up on the ground too, which always helps Newton attack on the ground and deploy play action bombs. Their strong offensive line along with talented defense allows the Panthers offense to fully utilize their playbook at almost all times and keep defenses on their heels.
While we all love watching Cam as he puts up gaudy numbers, he will be judged based on his team success from here on out, as all the greats are. Coming off a 15-1 regular season capped off by a Super Bowl loss, Newton needs to help his team build off last year's success and take that next and final step. He has a legitimate shot to finish his career among the greatest of all-time. No quarterback physically can touch him, but he needs some jewelry.
Thursday Night Football in Week 1 kicks off Superman's journey as he embarks on a quest for his first Super Bowl championship. The NFL season is finally here so enjoy. It's what we've all been waiting for.
We hope you had as much fun reading our Countdown to Kickoff series as we had writing them.
More from NFL Spin Zone
This article originally appeared on