Could Geno Smith make the leap in 2015?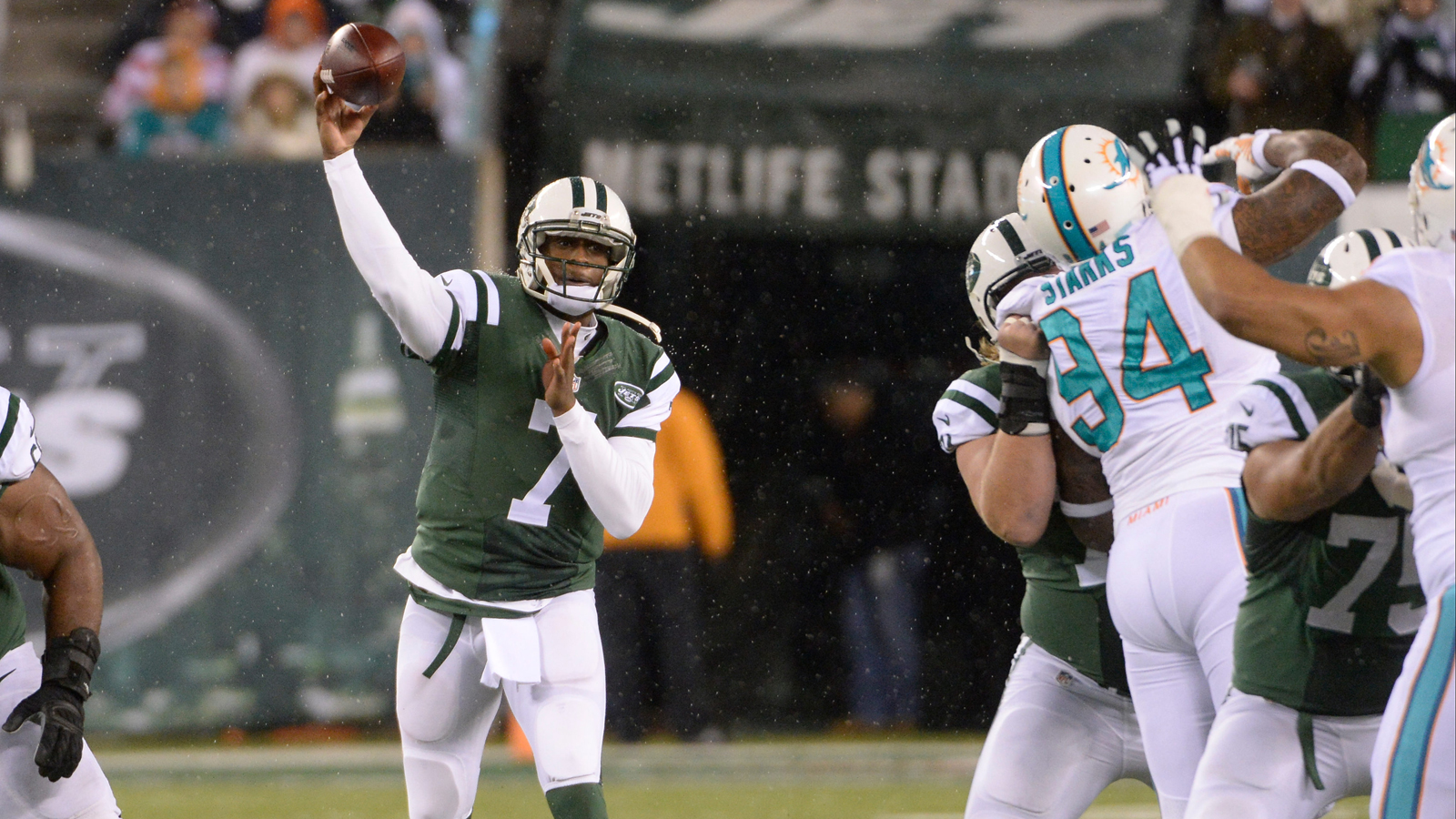 New York Jets quarterbck Geno Smith has been a punchline during his short career in the NFL. Smith has compiled a 11-18 record while throwing for 5,571 yards, 25 touchdowns and 34 interceptions in the first two years of his career.
As he enters his third season with the Jets, it could be a make-or-break season for not only his tenure with the Jets, but also his NFL career. He will have to beat out Ryan Fitzpatrick who was acquired via trade this offseason along with 2015 fourth round pick Bryce Petty.
While some Jet fans are hoping that Geno doesn't start another game, Around the NFL writer Gregg Rosenthal describes why fans should be optimistic about Geno's third season in New York. In fact, the Around the NFL crew ranked Smith No. 19 in their "Make The Leap" feature. It should be noted that making the leap doesn't mean that Geno will become an absolute stud in the league. Rather, the leap Rosenthal describes is more about Geno becoming an acceptable starting quarterback in the NFL.
Check out why Rosenthal's in-depth analysis of Smith from his 2014 season as well as a projection of what is to come based on all the changes that were made by the Jets this offseason.
(h/t NFL.com)
Photo Credit: USA TODAY Sports/Robert Deutsch