Could Darren McFadden be in the midst of a career resurgence?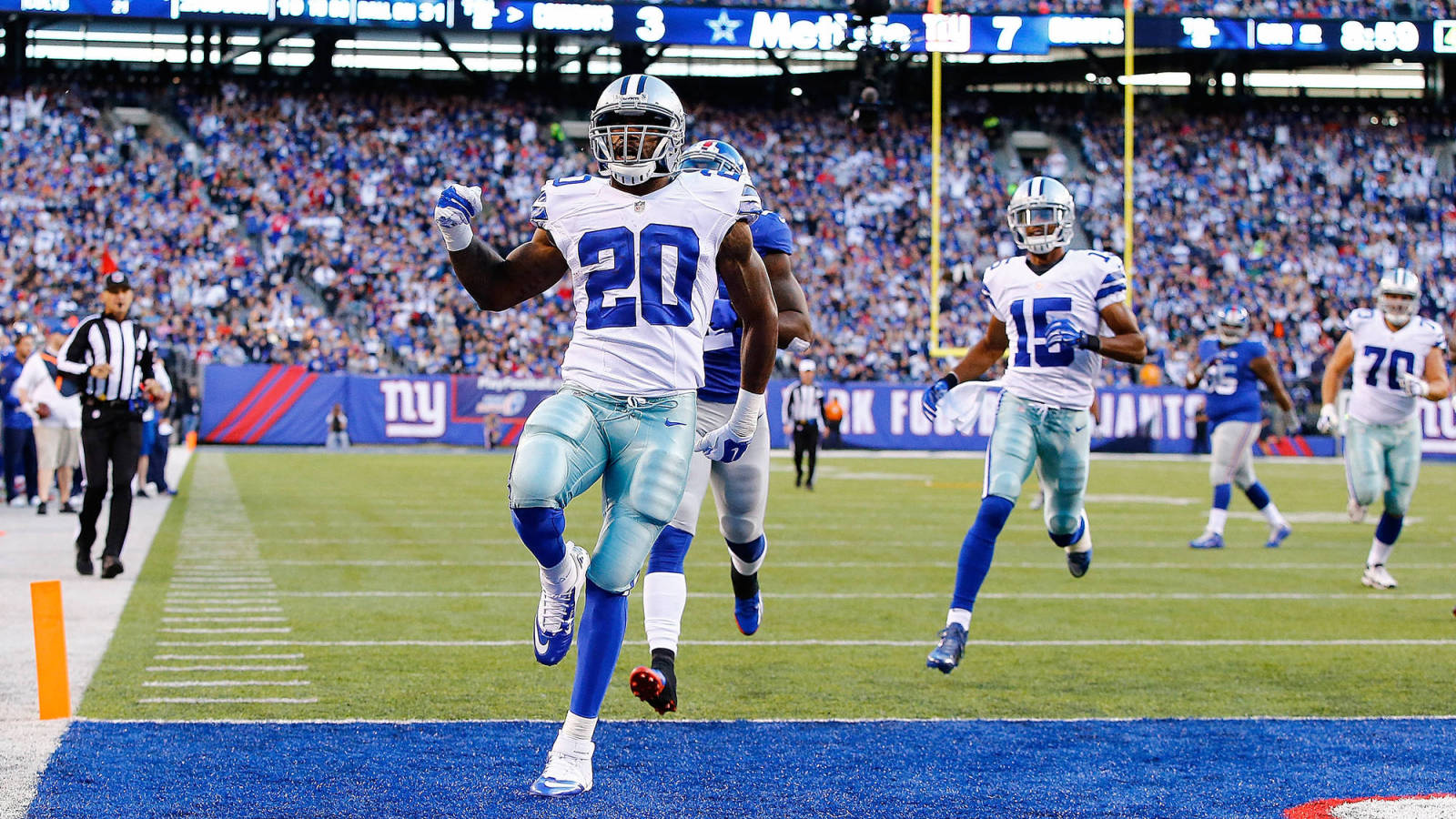 by Vincent Frank
Back in 2008, Dallas Cowboys running back Darren McFadden entered the NFL as one of the top running back prospects of his generation. He was a two-time Heisman Trophy runner-up, earned the Doak Walker award as the nation's top running backs in consecutive seasons and had just come off a 2007 campaign that saw him put up nearly 2,000 total yards for Arkansas.
For those of us who had the pleasure of watching McFadden with the Razorbacks, it really was a sight to behold.
So when the Oakland Raiders made him the fourth overall pick in the 2008 draft, no one was really surprised. McFadden looked as if he would become the next great NFL running back.
What transpired in Oakland over the next seven years threw the entire idea of a can't-miss prospect completely out the window. Dealing with an organization mired in futility and his own injury issues, McFadden never lived up to expectations in Northern California.
His best season came in 2010, when he put up 1,664 total yards and 10 touchdowns in 13 games. It was the second of six consecutive seasons that saw McFadden miss at least three games to injury. During that six-year span, the talented running back missed over a quarter of Oakland's games.
Last year saw McFadden finally suit up for a full 16-game slate. Unfortunately, he looked like a shell of his former self — injuries seemingly catching up to him big time. He averaged just 3.4 yards per attempt and ceded the primary ball-carrier duties to youngster Latavius Murray in the latter half of the season.
For McFadden, it was the third consecutive year that he averaged under 3.5 yards per carry. It also came at a time when he was slated to hit a free agent market that was in no way friendly to veteran running backs, let alone ones with a checkered injury history.
Once the starting job in Dallas opened up, McFadden seemed like a reasonably cheap option. Owner Jerry Jones — an Arkansas alum — has always had an affinity for Razorback running backs. That was magnified when Dallas selected McFadden's former teammate, Felix Jones, 18 picks after McFadden himself was selected by Oakland.
However, it appeared that Dallas was intent on riding Joseph Randle through the early part of McFadden's first season with the team. The 28-year-old running back attempted just 37 rushes in the Cowboys first five games — a sure sign that he was all but done.
With Randle sidelined to injury early in last week's game against the New York Giants, McFadden finally received the necessary opportunity to prove himself.
And he responded big time.
The eight-year vet tallied 152 yards and a touchdown on a whopping 29 attempts. It was the most rushes that he has attempted since Week 15 of the 2012 season. It also put McFadden back on the national radar for the first time since his 1,600-yard campaign for Oakland back in 2010.
Now the unquestioned starter with Randle still sidelined, McFadden will have an opportunity to prove himself against one of the league's top run defenses when his Cowboys take on the Seattle Seahawks on Sunday.
He will be doing so behind a dominant offensive line and coming off his best performance since a 171-yard game against the New York Jets early in the 2011 campaign — the last game that McFadden looked like his old self prior to Sunday's outing.
At 28 years old, the expectations many had of McFadden becoming an elite NFL running back may never come to fruition. He's also likely content playing on short-term deals for the remainder of his career. That's simply the way McFadden's career has turned out thus far.
However, there is a golden opportunity here for the former collegiate golden boy to prove his worth to a struggling Cowboys team. With Matt Cassel slated to be under center against Seattle, McFadden will have to perform at a high level in order to help Dallas avoid a fifth consecutive loss.
If he's able to do that, the ceiling is extremely high for the former first-round bust moving forward this season.
Check out Vincent's other work on eDraft.com and follow him on Twitter @VincentFrankNFL
More from Yardbarker: