Colts Waive Wide Receiver Tevaun Smith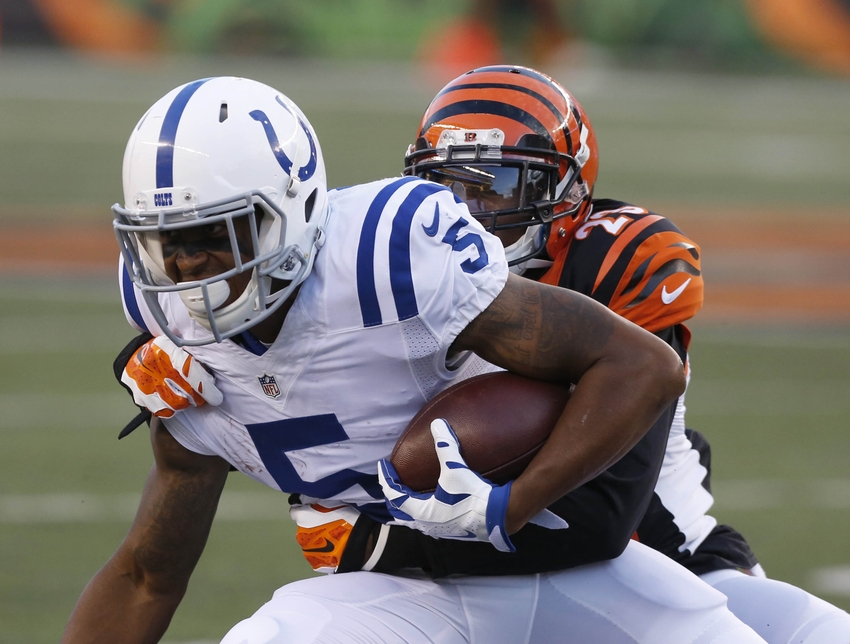 The Indianapolis Colts announced on Tuesday that the team has waived wide receiver Tevaun Smith with no word on who will be added to the 53-man active roster in his place.
Originally signed to the team's practice squad to start the season, Smith was promoted to the Colts active roster ahead of Week 7 in the wake of wide receiver/special teams returnman Quan Bray's placement on injured reserve.
Smith appeared in Colts games in both Week 7 and 8, but was a healthy scratch last week against the Green Bay Packers.
The 6'2″, 205 pound undrafted rookie wideout out of Iowa spent all of the offseason with the Colts and shined in preseason, catching 10 receptions for 138 receiving yards and 2 touchdown receptions in 4 preseason games (1 start).
He's a strong candidate to be re-signed to the team's practice squad–assuming he clears waivers.
One thing that could be worth monitoring is if the Colts elect to sign a special teams returnman with the open 53-man active roster spot.
Just a hunch, but with replacement punt returner Chester Rogers having fair caught a punt inside the 5-yard line last weekend–his 3rd time fielding a punt inside the 5-yard line, the Colts could use a more reliable option back there because it may eventually cost them much more seriously.
Whatever happens, the Colts have a vacant spot on their 53-man roster, which a signing likely imminent.
More from Horseshoe Heroes
This article originally appeared on