Colts release Cherilus, agent says OT is healthy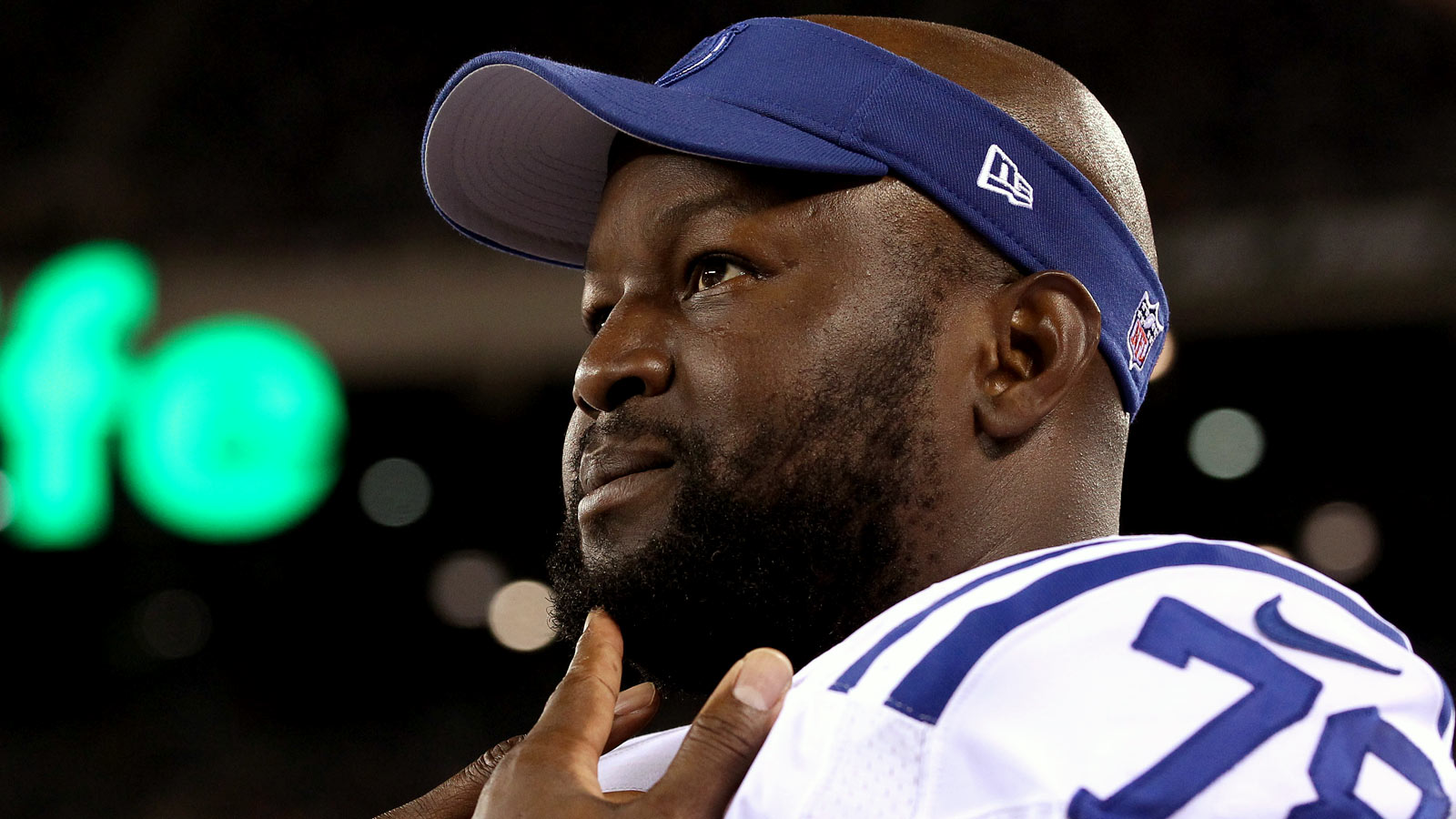 After an injury-filled 2014 season, the Indianapolis Colts decided to part ways with starting right tackle Gosder Cherilus Sunday, just days before the start of training camp.
The veteran tackle dealt with groin and knee injuries that resulted in him being placed on injured reserve before the start of the playoffs. Cherilus had offseason surgery and missed all of the Colts' offseason program rehabbing his knee.
But according to Cherilus' agent, the decision to release the 31-year-old wasn't based on the tackle being unfit to participate in training camp.
"He is very healthy and in great shape," agent Greg Diulus said, via the Indianapolis Star.
Instead, Sunday's decision may have been more about the hefty size of his contract than his current health situation. Before parting ways with the Cherilus, the Colts reportedly made an effort to restructure the free-agent deal he signed with the team in 2013. The 6-foot-7, 316-pound Cherilus signed a five-year, $35-million contract after spending five seasons with the Detroit Lions.
Dilius told the Star the team's offer was "not a reasonable proposal" and two sides failed to come to an agreement. The Star reports the Colts haven't ruled out an eventual return by Cherilus, but the tackle is likely to receive interest on the free agent market, particularly if he is indeed healthy.
Cherilus, who is entering his eighth season in the NFL, has started 100 games over the course of his career, including 29 for the Colts the last two seasons. His release will save Indianapolis $4 million against the salary cap this year.
Second-year offensive lineman Jack Mewhort will enter camp the favorite to assume the starting right tackle job.
(h/t Indianapolis Star)