Colts Pat McAfee has a Thanksgiving Request for Steelers Antonio Brown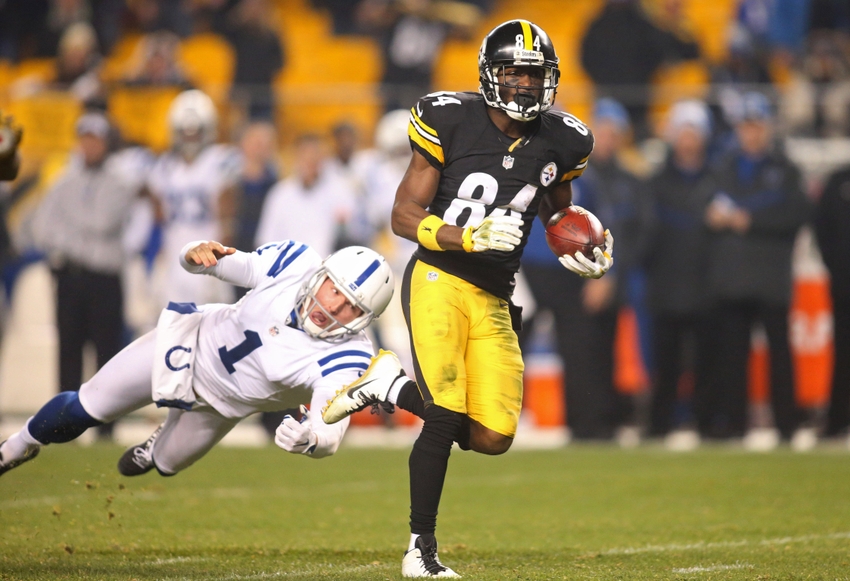 Indianapolis Colts punter Pat McAfee has a Thanksgiving request for Pittsburgh Steelers superstar wide receiver and Pro Bowl returnman Antonio Brown ahead of their teams' matchup on Thanksgiving night:
While Brown wouldn't say he'd quite relent, he did advise McAfee to simply kick it out of bounds while wishing 'Momma McAfee' nothing short of a Happy Thanksgiving:
Of course, it wouldn't be McAfee's first encounter with Brown, who 'do-si-do'd' past the Colts All-Pro punter en route to a 71-yard punt return for a touchdown in Week 13 of last season.
Either way, McAfee and the Colts special teams coverage unit figure to have their hands full as it relates to tackling Brown on punt returns.
Here's hoping McAfee's helmet isn't full of Brown's cleat spikes either–at least for 'Momma McAfee's' sake.
This article originally appeared on