Colts need Arthur Jones to be 'difference-maker'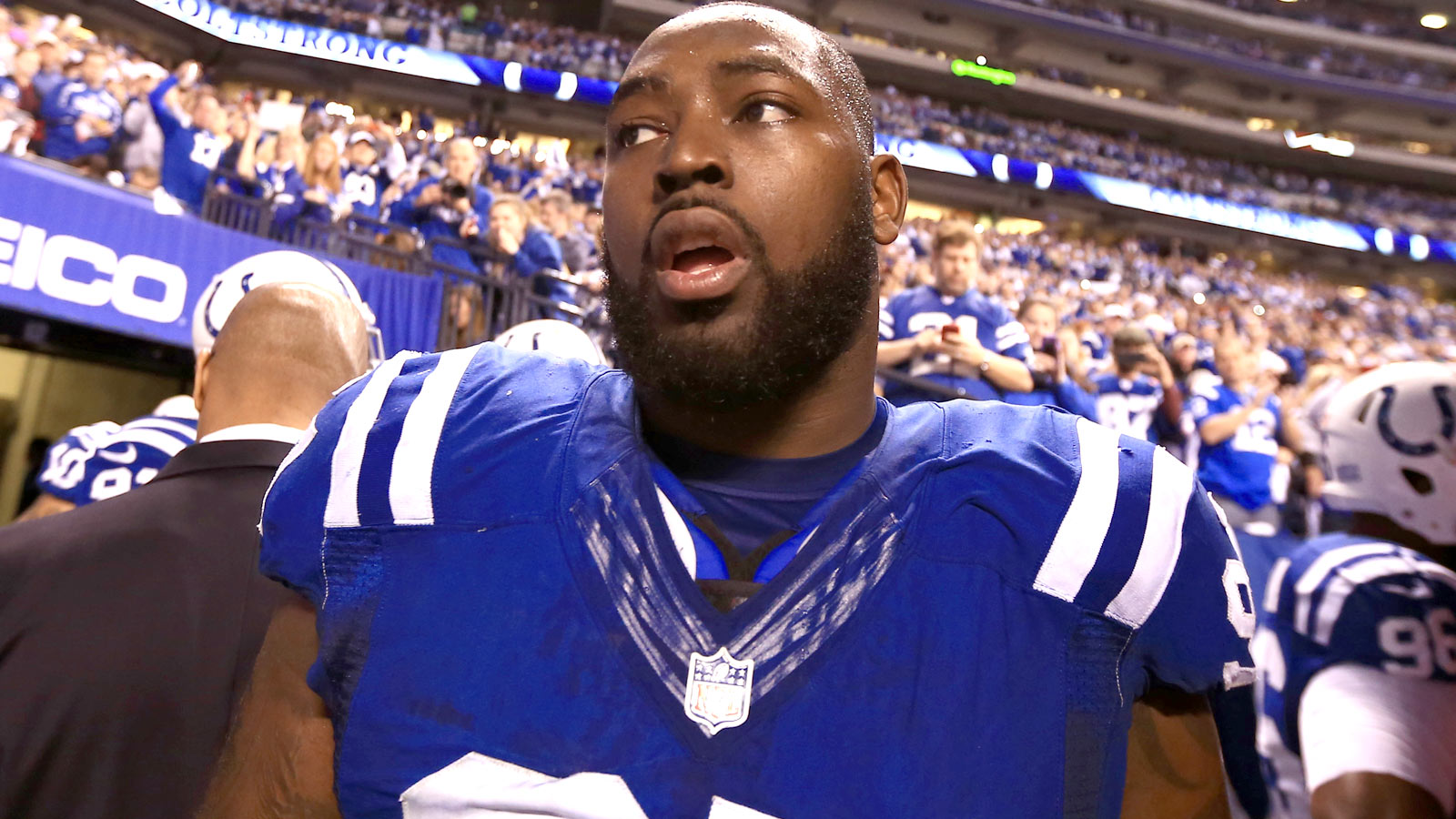 If the Indianapolis Colts are to make a true run at the Super Bowl, they know they'll need a greater contribution from their defense, specifically in stopping the run.
That became evident during the Colts' AFC title game loss to New England, when the Patriots ran for 177 yards on the ground.
Fortunately for the Colts, they believe they have a man on the roster who can help – when he's healthy. Last offseason, the team spent big to bring in defensive tackle Arthur Jones, but an injury-plagued 2014 rendered Jones largely ineffective.
Jones suffered a high ankle sprain in Week 2 and never fully recovered. The 28-year-old appeared in just three games during the regular season, totaling 15 tackles and 1.5 sacks.
"I was never the same," Jones said, according to Zak Keefer of the Indianapolis Star. "I didn't have that explosiveness, and that push-off and drive off my ankle."
As Keefer points out, Jones was healthy for just 69 of the 528 snaps he took last season.
This year, Jones is determined to show why the Colts signed him to a five-year, $33 million contract.
My goal this year is to be out there all 16 games," he said. "I'll be ready to rock and roll."
The Colts certainly hope so. Head coach Chuck Pagano noted that the team's run defense was a full yard better with Jones on the field.
"We know we need him out there for 16 weeks," Pagano said. "We need him to be available. He's a difference-maker."
(h/t Indianapolis Star)
Photo credit: Andrew Weber/USA TODAY Sports